A few weeks ago we brought you some great behind-the-scenes insight from Panini America NBA acquisitions specialist Ivory Tabb, who's been traveling the country in dogged pursuit of every last autograph slated for the upcoming 2011 Preferred Basketball release.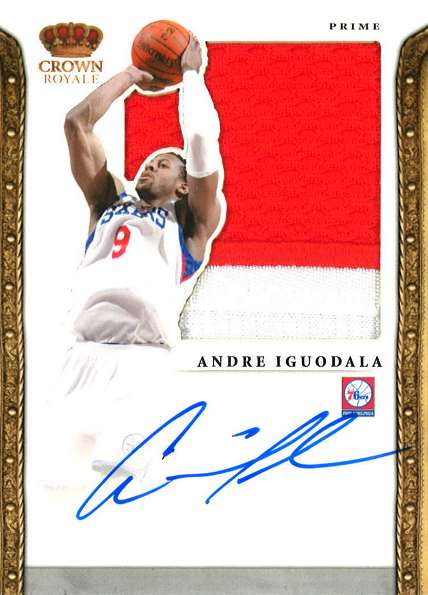 A few weeks ago we brought you some great behind-the-scenes insight from Panini America NBA acquisitions specialist Ivory Tabb, who's been traveling the country in dogged pursuit of every last autograph slated for the upcoming 2011 Preferred Basketball release.
In her first installment, Tabb shared just some of the highlights from her signing-session encounters with the likes of John Wall, Kevin Durant and Derrick Rose. In this, her second dispatch from the road, Tabb sat down with fellow NBA superstars such as Andre Iguodala, Jrue Holiday and Evan Turner of the Philadelphia 76ers, and Toney Douglas and Landry Fields (but no Jeremy Lin) of the New York Knicks.
To see what Tabb had to say about what they had to say, read on . . .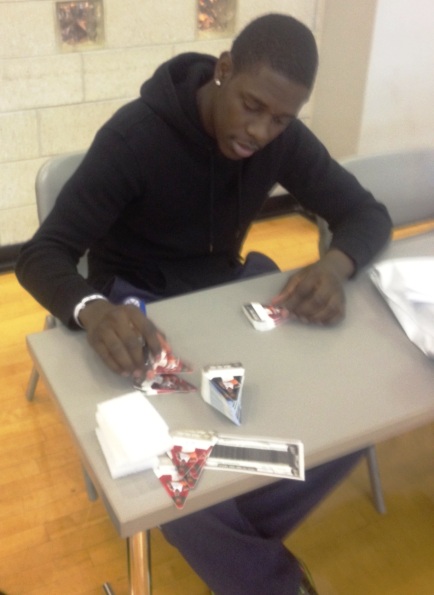 Jrue Holiday
"Philly was great. They beat the Lakers the night before so all of the guys were in a great mood. It was great to finally meet Holiday. Last summer he switched agents and he didn't have one for a while and we needed to get some redemptions squared away so I found him on Twitter. He remembered immediately and was so thrilled to sign for me. He told me he preferred to do on-card autographs because stickers take so long. He also promised that he would do a better job turning in his cards on time. He was very excited that the team is playing well and the weather is holding up in Philly.  Being from Cali, Jrue said he isn't used to the snow just yet. He said you know you're from Cali when your dad shows up to watch you play in Philly and he has on shorts in the middle of February. The weather was pretty pleasant; not shorts weather but warm enough. His pregame  meal is whatever the chef makes. I said, 'Oh, you're big time now.' He said, 'Yeah, the older guys turned me on to that.' He said when he was in high school it was Jack in the Box curly fries and an Oreo shake, and in college it was peanut butter and jelly with chocolate milk."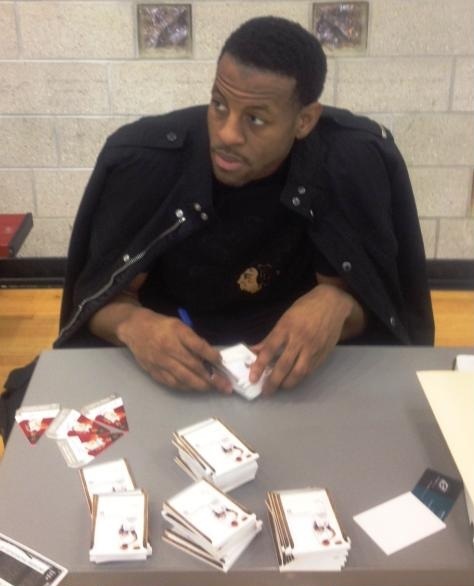 Andre Iguodala
"The first thing Andre said to me was that he always turns his cards in and that I could have sent them to him. I informed him that being a few days late was just as bad as not turning them in at all. Somebody asked me to ask him why he missed so many free throws in the game against the Lakers. His reply was that he didn't want the coach to take him out the game. Since they had a rare afternoon off, I asked him what his plans were and he said he was going up to NYC to get the rest of his wardrobe taken care of for next season. He said he tries to be one of the best-dressed dudes in the league. He said his pregame meal is usually chicken parmesan or a pasta prepared by his chef. I told him he was the one who turned Jrue onto that. His reply: 'I do what I can to help the young'uns out!'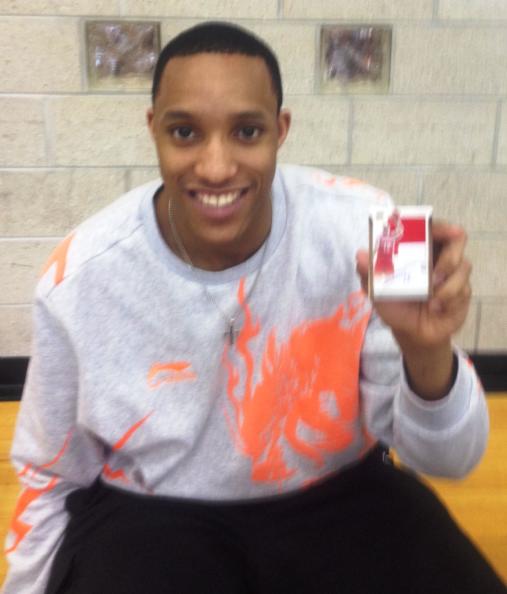 Evan Turner
Evan was the last of the 76ers I needed to come upstairs. Andre said he was down in that locker room telling stories and that I'd be waiting on his forever. Evan was great. He's such a nice kid. He asked me about an internship at Panini America and told me that he needed to prepare for life after the NBA. I told him he could be my Sixers rep and when the guys had cards it would be his job to make sure they turned them in on time. He asked what the  pay for that job would be. I told him I would pay him in Panini America basketball cards! He said that would  be a great trade off because he was an avid collector when he was little. He lost all of his cards in a house fire but wants to get back into collecting again. He said he would carry all of his cards in a binder everywhere he went. He loved what was written on the back of his Crown Royale card and said that everybody needed to read those stats. Then he asked me if I had any cards on me that he could have (he was the first player to ask). I told him that if he walked me to the car afterward, for being such a great signer I would give him a pack. He was like a kid in a candy store.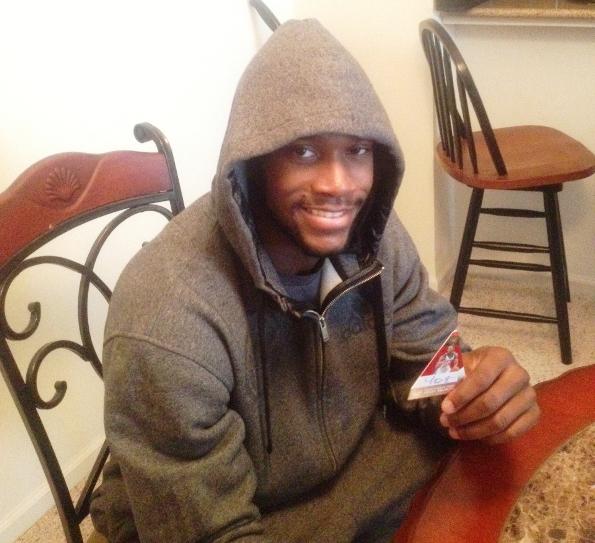 Toney Douglas
I was supposed to meet the Knicks at practice and I thought I was going to get a great tour of the Madison Square Garden. Well, it turns out that they practice about an hour and a half away from there in White Plains, N.Y. So after practice I was supposed to see Toney and Landry Fields. I came to find out that practice was canceled so I had to make house calls. Toney lives in White Plains so he was easy to get to. I got to his place and it was very clean; he informed me that he was a closet neat freak. The first thing he said to me was, 'I'm responsible. You know you could have just sent these, right?' I told him that everyone says that — but he actually is and normally turns everything in on time. He was a fast signer as well. He was very impressed with the Preferred card and loved the way it looked. He told me he was amazed at all the different cards we put out that fans ask him to sign, but that the ones with the jersey pieces were the best. We started talking about where I've been traveling in order to catch all the players and I asked him to rank the the worst cities to play in. He first said Milwaukee because there's absolutely nothing to do there. He said Cleveland and the little mall attached to the Ritz was the pits as well. But No. 1 for him was Detroit! He said he wishes they could just get in the day of game, play then turn around and leave immediately. His default pregame meal is no longer chicken wings and fries — but he will eat it in a 'must' situation.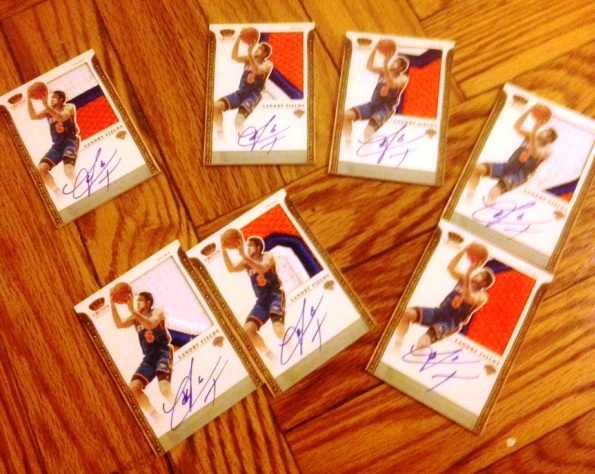 Landry Fields
Landry lives in Manhattan in one of the Trump properties, so this was an adventure. I got off the subway and headed to the Trump Towers only to find out that I was at Trump International Towers on 59th street. The wrong building. A lady there directed me to the Trump Towers on 57th street, a couple of blocks over. I got there and realized that it was the same place where Donald Trump's 'The Apprentice' is filmed. My first thought was, 'Why would he live in this busy building?' They had set props from the show in the lobby and plenty of tourists out and about taking pics. I asked the doorman if Landry lived here and they both looked at me and said, 'the point guard for the Knicks? No, Sunshine, you've got the wrong place.' Mind you that I have a train to catch to go up to White Plains to see the rest of the guys. So Landry's agent texts me the address and the doorman said I had to go to the other Trump location, which is about a 20-minute walk away. So I hopped in a cab and made it there just in time to see Landry walking out of the building. He told me that he had to run but to leave the cards at the front desk, go see the other guys and come back to pick them up. Off he went and I did just that. I came back later and they were all signed and waiting for me with a note that said, 'Thanks. See you at the game tomorrow!' What a guy."