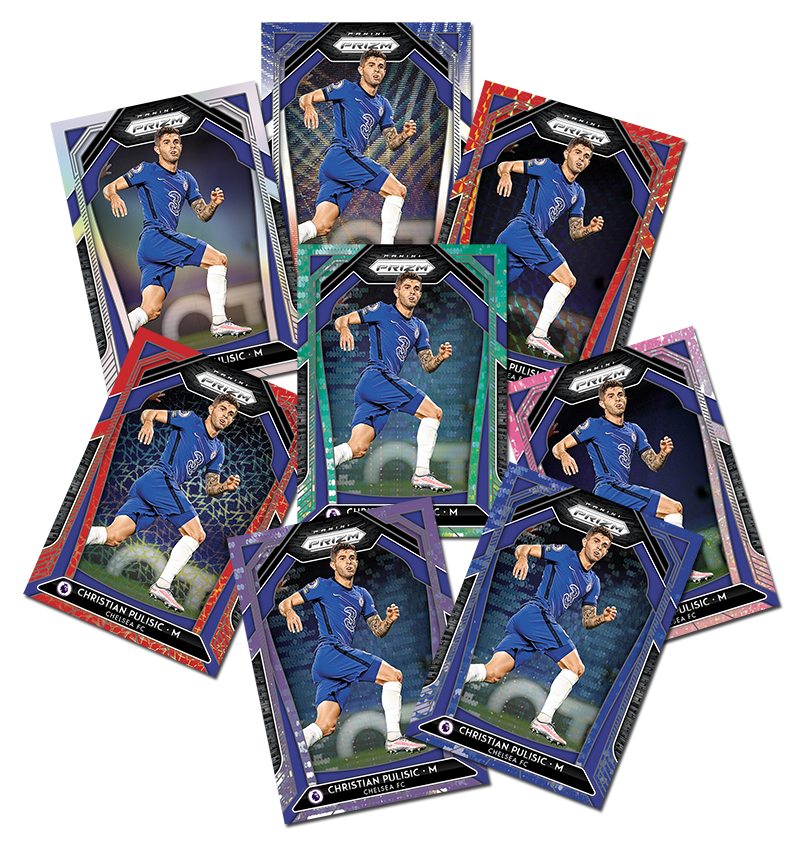 Panini America officials recently sent out preliminary Product Information Solicitations for several exciting new products coming soon to a hobby shop or online retailer near you. Today, we're sharing that same information with you here on The Knight's Lance, this time featuring deep, diverse and devastatingly attractive Prizm Premier League Soccer.
In the product preview that follows, we'll showcase a must-see bevy of preliminary images from the upcoming 2020-21 Prizm Premier League Soccer as well as the product's Hobby PIS document.
Estimated Release Date: February 3, 2021
Product Configuration: 12 cards per pack, 12 packs per box, 12 boxes per case.
BOX BREAK: One autograph, five numbered Prizms, one Silver Prizm, 10 additional Prizms and six inserts per hobby box, on average.
Perhaps Panini America's best brand and the world's best top-flight soccer league come together once again in 2020-21 Prizm Premier League Soccer. With all of the best players from all of the 2020-21 Premier League clubs showcased on Panini America's brilliant Optichrome technology, these cards are not to be missed for the 2020-21 season.
A 300-card base set forms the foundation of the collection, featuring all 20 Premier League clubs and all of their stars. Then there are more than a dozen different base-set Prizm parallels to collect, from Silver, Blue and Black Prizms to Pink Wave, Red Mojo and Green Ice Prizms.
Prizm Premier League offers a variety of inserts to collect, with Color Blast, Fireworks and Emergent leading the group of inserts that highlight highly collectible footballers; the Stadiums and Team Logos inserts commemorate each club's most iconic symbols.
Hobby packs of 2020-21 Prizm Premier League Soccer will contain plenty of autograph cards to chase. Hunt for authentic signature cards of some of the greatest stars of the Premier League today, as well as of many Premier League heroes of the past. There are even some special Dual Signatures cards that will be especially difficult to find.
Prizm Premier League will once again be the home of soccer's Kaboom! cards for 2020-21. These colorful illustrations of only the best players are one-of-a-kind collectibles.
Enjoy the comprehensive preview gallery that follows and stay tuned for additional information.
The PIS document for 2020-21 Prizm EPL Soccer Hobby is available here.
All information is accurate at the time of posting – content is subject to change and approval. Card images are solely for the purpose of design display. Actual images used on cards to be determined.