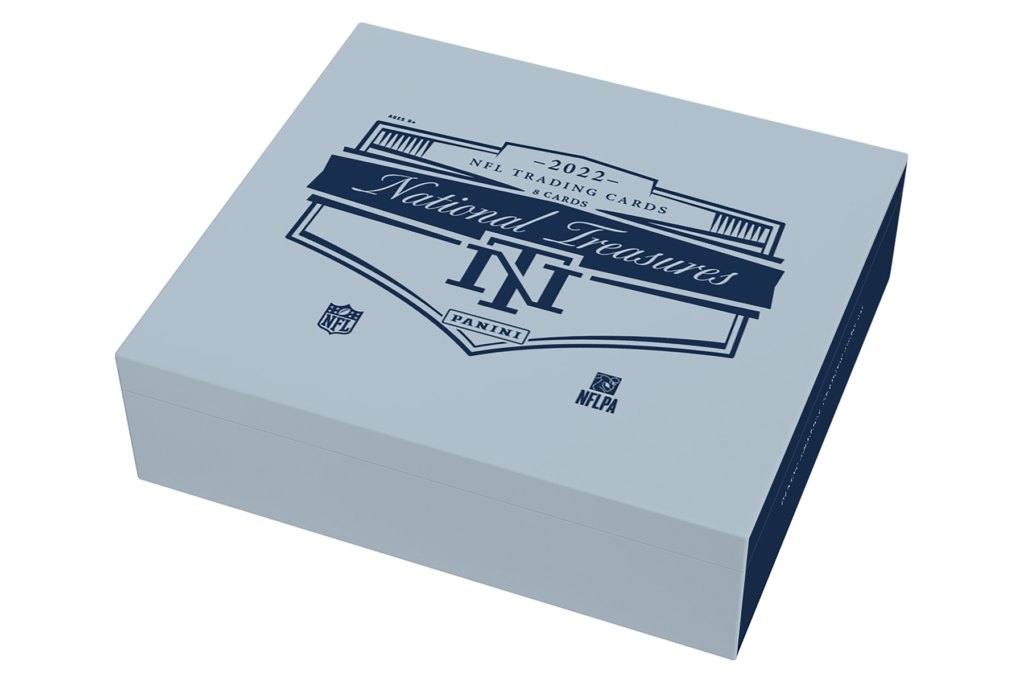 Ladies and gentlemen, Panini has done the impossible — again. They've upped the ante and taken the illustrious National Treasures NFL release to an entirely new level. Introducing stunning new technology, this release is sure to attract collectors of all ages. National Treasures has cemented itself over the years as one of the most revered high-end franchises in collecting history.
"The coolest thing is the debut of the Treasure Hunt cards in this year's product," said VP of Sales Kevin Haake. "It's revolutionary technology that we've introduced into the product. The pure gold cards are numbered to 10 and have been selling for thousands of dollars. They are truly spectacular."
Established as the premier brand for collecting rookie cards, this year's release will be no different, folks. The crop of 2022 rookies is sure to be a big hit. First-year cards are always a lock to become some of the industry's most sought-after collectibles.

Among those who hit NFL gridirons for the first time are the Commanders' Brian Robinson Jr. and Sam Howell, the Jets' Sauce Gardner and the Falcons' Desmond Ridder. Their careers are just taking off, as is their trading-card stock as hot commodities.
This release comes in a gorgeous wooden box, containing autographs from the future faces of the NFL. Every autograph card is numbered to 99 or less with parallels of lustrous bronze, gold and platinum foils.
Collectors will dive into the National Treasures chase for its autograph and memorabilia cards plus elusive cards that feature multi-player booklets, brand logos and NFL shields.
Related links:
Collect Panini's Illustrious Immaculate Collegiate Football
NFL Fans Guaranteed to Score Big with Score
Tour Greek Mythology With Panini's Mosaic Draft Picks