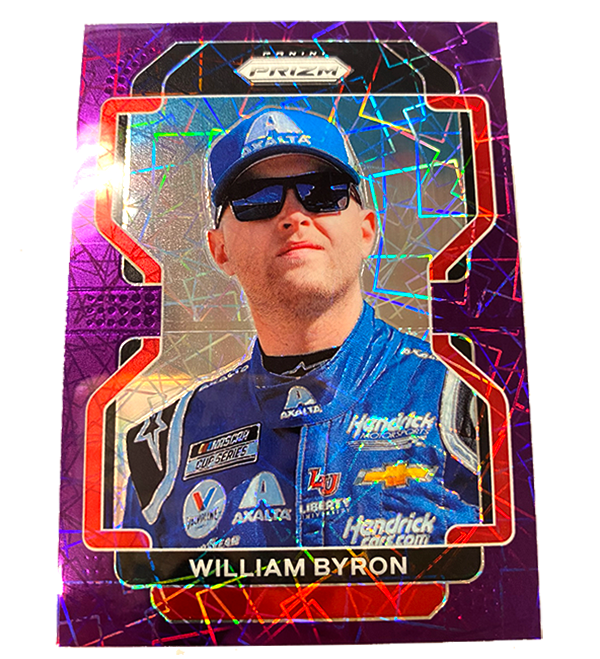 William Byron could use a nickname. Nothing has really stuck, but we're open for takers after he won at Texas on Sunday for his NASCAR Cup Series-leading sixth victory of the season and his first in the 2023 playoffs.
"We've just been kind of Steady Eddie through the first three, four races," said the Hendrick Motorsports driver, maybe coming up with an appropriate side monicker of his own after advancing to the Round of 8 with his checkered flag. "We haven't shown any flashes, but today I thought we had a good car if we could have just gotten to the front. And at the end there, we were really fast."
True that. His No. 24 Chevrolet Camaro ZL1 outpaced Ross Chastain and polesitter Bubba Wallace over the final six laps to clinch a spot in the semifinals and locked up the 300th win in Hendrick Motorsports history.
Now the standings look like this after Byron: 2. Denny Hamlin, who was fifth in his Texas run; 3. Chris Buescher; 4. Christopher Bell, who ran fourth at Texas; 5. Martin Truex Jr.; 6. Chastain; 7. Brad Keselowski; and 8. Kyle Larson, who led the second-most laps before a spin with 19 laps to go took him out of contention for the win.
Just below the cut line are Wallace, who led the most laps on the 1.5-mile Fort Worth track, and Tyler Reddick, two and three points in the red, respectively. Ryan Blaney and Kyle Busch, out after a spin on Lap 74 that left his Richard Childress Racing No. 8 unable to continue, are 11th and 12th, 11 and 17 points back.
"Really needed a win there, and it was a good showing," said Wallace, whose 111 laps led were a career high.
Panini America NASCAR Brand Ambassador Joey Logano, out of the championship picture a week earlier, ran 20th as he continues to close out his run as defending series champion.
Now everyone, playoff and non-playoff driver alike, aim their machines for Alabama's Talladega Superspeedway for the second race in the Round of 12.
Related Topics:
Playoffs Heating Up with Move into Round of 12
Hamlin Riding High After Victory at Bristol
Bristol Brings It All: Saturday Night Short-Track Elimination Race