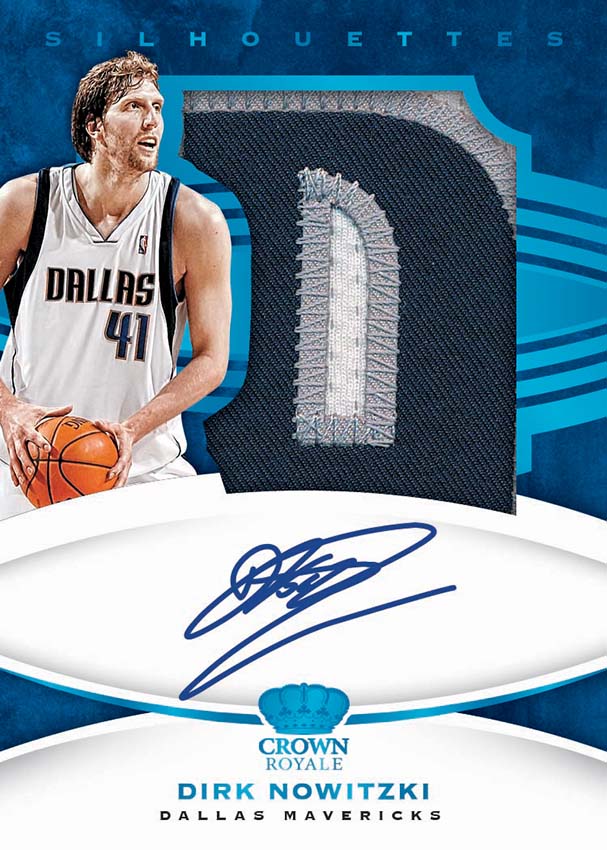 Panini America officials recently sent out preliminary Product Information Solicitations for several exciting new products coming soon to a hobby shop or online retailer near you. Today, we're sharing that same information with you here on The Knight's Lance, this time featuring the quite-regal Crown Royale Basketball.
In the extended product preview below, we'll showcase a bevy of preliminary images from the upcoming 2020-21 Crown Royale Basketball as well as the product's Hobby and FOTL PIS documents.
Estimated Release Date: May 5
Product Configuration: Eight cards per pack, 16 boxes per case.
BOX BREAK: One autograph, one memorabilia card and two inserts or parallels per hobby box, on average.
Crown Royale Basketball returns with its one-of-a-kind die-cut designs and incredible selection of Inserts, parallels and, of course, the popular Silhouette Patch Autographs.
Chase the unique, SSP Kaboom! insert featuring 25 of the top
NBA rookies, superstars and legends.
Look for Prime and Super Prime versions of the Rookie Silhouette and
Silhouette Jersey Autographs.
Look for two new insert sets this year: Test of Time and Sno
Globe. Relive some amazing sets from back in the day, featuring
die-cut technology.
Find a wide variety of autograph and memorabilia content in Crown Royale this year, including autographs from the likes of Trae Young,
Stephen Curry, Anthony Davis and more.
Enjoy the preview gallery that follows and stay tuned for additional information. PLEASE NOTE THAT THE 2019-20 ROOKIES FEATURED IN THE PREVIEW GALLERY BELOW ARE MERELY TO SHOW COLLECTORS WHAT CROWN ROYALE'S VARIOUS ROOKIE DESIGNS WILL LOOK LIKE.
The PIS document for 2020-21 Crown Royale Basketball Hobby is available here.
The PIS document for 2020-21 Crown Royale Basketball FOTL is available here.
All information is accurate at the time of posting – content is subject to change and approval. Card images are solely for the purpose of design display. Actual images used on cards to be determined.