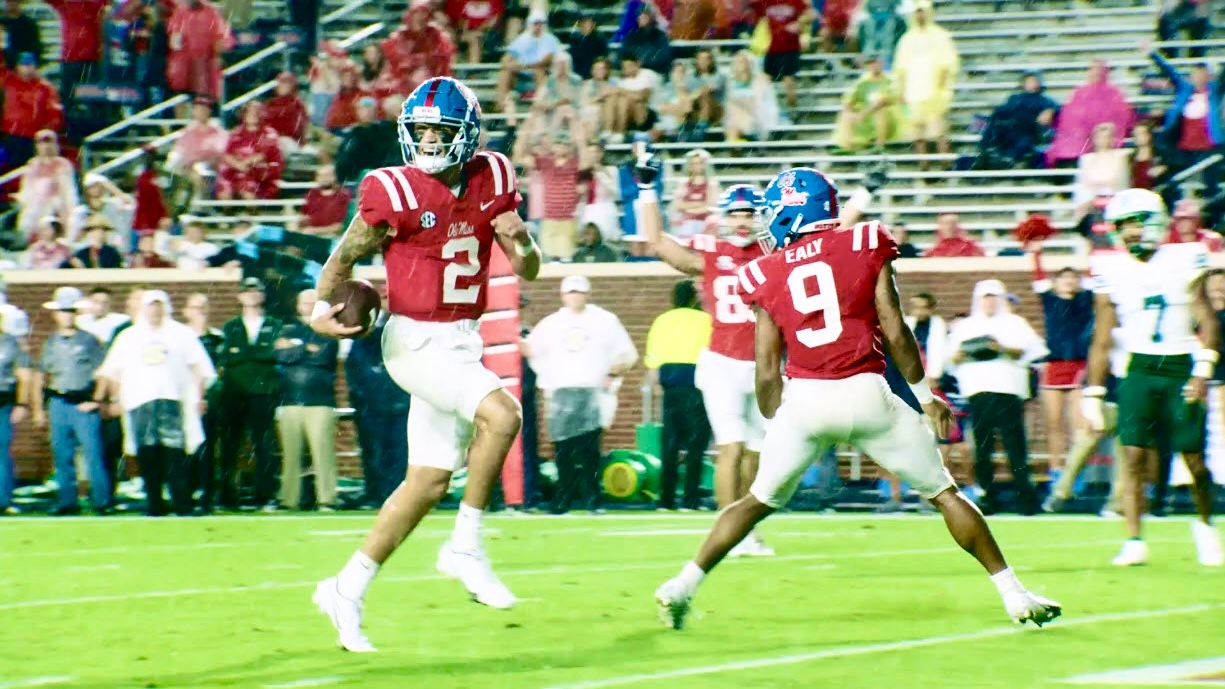 DETAILS:  Panini America's hit docuseries, Road to the Rated Rookie, is back with another action-packed season. Season 3 of the series follows three different college football superstars as they prepare for the NFL Draft and the adventure of a lifetime. We get an inside look at what the young men and their families experience as they transition from college sports to beginning a career in the NFL.
This season Panini will be following:
Aidan Hutchinson (Defensive End, Michigan) Aidan is the first defensive player to be featured in the Rated Rookie series.
Garret Wilson (Wide Receiver, Ohio State) Garrett is projected by many to be the first WR taken in next month's NFL Draft.
Matt Corral (Quarterback, Ole Miss) Matt was one of Panini's first NIL athletes last July and the relationship continues as he enters the NFL.
Each player will be featured in three individual episodes that will debut across Players' social platforms and Panini America's (@PaniniAmerica). 
All three players, along with this year's top rookies, will have their first NFL Rookie trading cards released on Draft Night. They will also have autographed rookie trading cards in Panini's 2022 Season NFL Products beginning with Score Football, along with Panini's Collegiate Draft Pick products released next month. These products will be available online at PaniniAmerica.net, as well as through nationwide retailers including Target, Walmart and hobby shops.
Take a look at Matt Corral's first episode (link below) and stay tuned for more episodes of  Road to the Rated Rookie, Season 3.
VISIT: https://www.PaniniAmerica.net
Also connect with us on:
Instagram: https://www.instagram.com/PaniniAmerica/
Facebook: https://www.facebook.com/PaniniAmerica/
Twitter: https://twitter.com/PaniniAmerica/