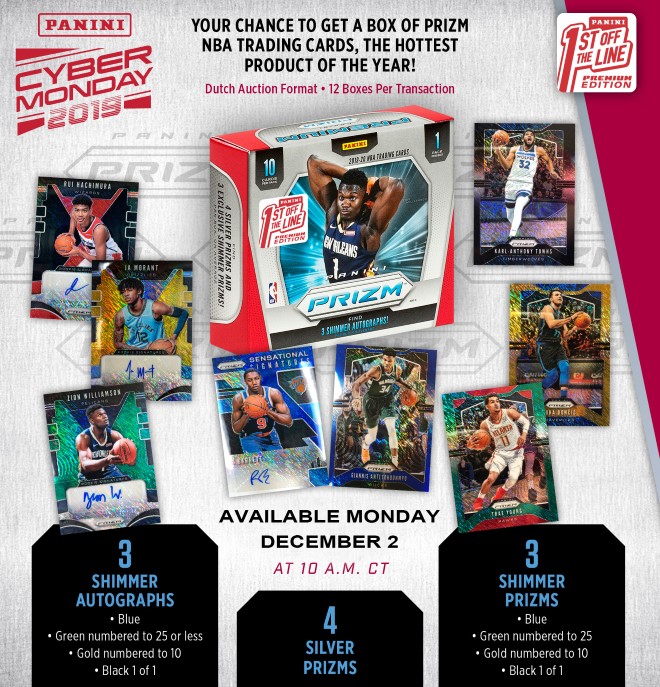 For all of us at Panini America and for basketball collectors across the globe, Cyber Monday 2019 promises to be a legitimate history-maker. That's the day Panini America's highly anticipated 2019-20 Prizm Basketball 1st Off The Line Premium Edition launches direct-to-consumer exclusively on iCollectPanini.com. That fact alone is worthy of industry-wide headlines. But, wait . . . there's more.
For the first time in company history, Panini America officials are utilizing a "Dutch Auction" format for 2019-20 Prizm Basketball FOTL Premium Edition. The auction begins at 10 a.m. CST on Cyber Monday at the maximum box price; that price will then drop every two minutes as customers set the market price for the product in real-time. Customers will be limited to 12 boxes per transaction.
On average, each FOTL Premium Edition box of 2019-20 Prizm Basketball will deliver three FOTL-exclusive Shimmer Autographs, three FOTL-exclusive Shimmer Prizms and four Silver Prizms. Stay tuned for additional coverage and be ready Cyber Monday morning to experience our first-ever Dutch Auction.