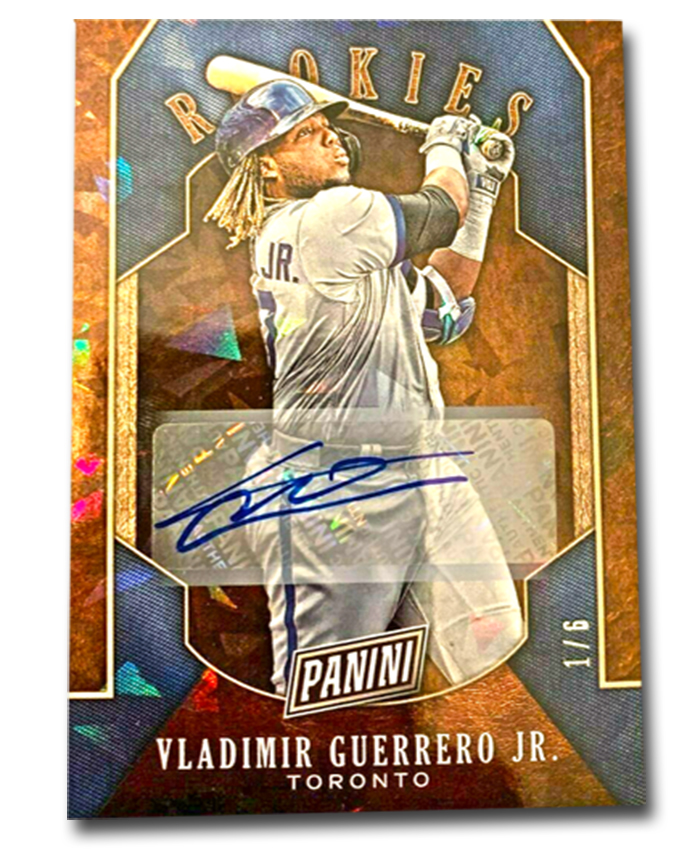 Here we are, just a few days from the biggest shopping day of the year and signs of Black Friday are all around us — on television commercials, website banner ads, radio spots, print ads and seemingly everywhere else that might attract a set of eyeballs, a set of ears or a flurry of mouse-button clicks. But nowhere are the signs of Black Friday more exciting than in Panini America's 2019 Black Friday set.
Indeed, Panini America's 2019 Black Friday promotion is brimming with autographs from some of the biggest superstars, legends and rookies from the worlds of baseball, basketball, football, NASCAR and soccer. And after the jump, we're sharing the autograph checklist as well as the complete checklist for the 2019 Black Friday sets.
Luka Doncic, Trae Young, Zion Williamson, Trae Young, Alex Bregman, Vladimir Guerrero Jr., Dalvin Cook, Jimmy Garoppolo, Kyler Murray and more. They're all featured on the 2019 Black Friday autograph checklist — and that's just the short list. Enjoy the checklists below and stay tuned to The Knight's Lance for continued coverage of the 2019 Black Friday promotion.
Visit your local hobby shop for additional details on how to get in on Panini America's Black Friday magic. If there's not a participating dealer in your area, we've got you covered there, too. The iCollectPanini.com portion of 2019 Black Friday begins tomorrow morning at 10 a.m.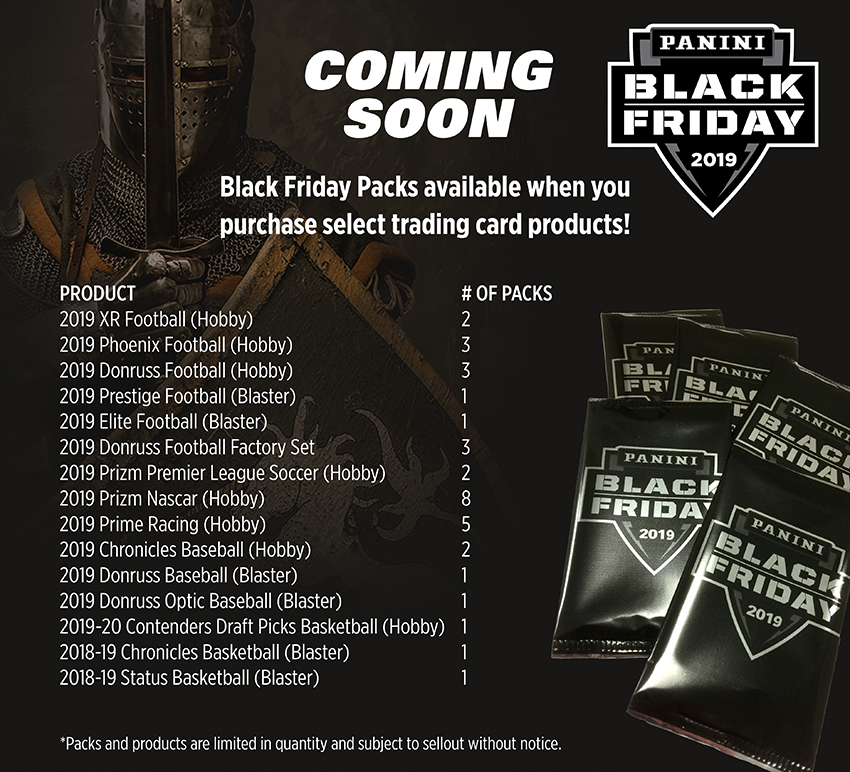 Here are the checklists:
2019 Black Friday Football Checklist
For previous coverage of 2019 Black Friday, check out the links below:
Panini America Provides Detailed First Look at 2019 Black Friday Promotion (Gallery)
Panini America's 2019 Black Friday Set Packs Most Memorable Memorabilia (Gallery)