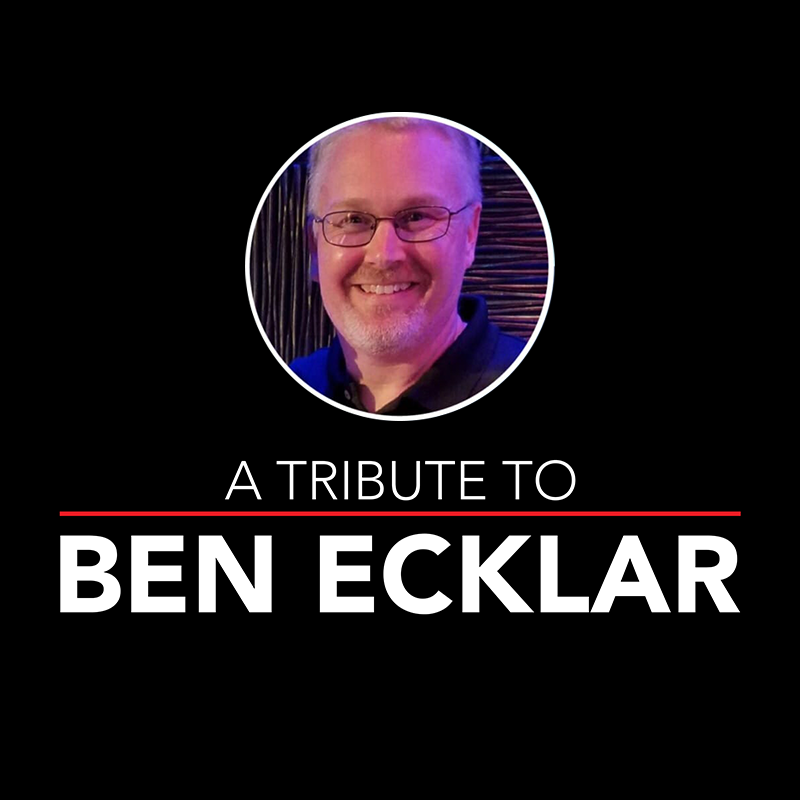 Ben Ecklar was never the loudest guy in the room. In fact, there were times when you wouldn't even realize he was in the room. But Ben was always there. Quietly present in the middle of the action and ultimately letting his Product Development work – on Baseball, on college, on Americana and more – speak for him. And most often it spoke loud, eloquent volumes.
A tribute to Ben from some members of his Panini America family . . .
Ben was something of a baseball prospect savant, creating checklists littered with young players that folks inside Panini America HQ had never even heard of, let alone pondered making cards of. But Ecklar was insistent. And he was almost always right. His unparalleled vision helped many of his products deliver the first trading cards and autograph cards of key players way before the competition. It's why he usually kept his checklists close to the vest until after his products released — he didn't want the competition to know what he had brewing. Ben always had something brewing.
But if Ben was mostly all business in the office (which he was, save for a dry, witty one-liner here and there), he was a different guy away from the office. On the road – at the National or at photoshoots or at the Industry Summit – Ben would sometimes let his lovable "Road Ben" alter ego surface. "Road Ben" — a term of extreme admiration — was way more laidback, relaxed and hilarious than those who knew him best ever dreamed Ben could be; the life of the party in his own unique way.
You knew Ben loved what he did for a living because he beamed when he talked about it. From the prospect-laden Elite Extra Edition or USA Baseball products to the super-high-end National Treasures Baseball or Flawless Collegiate Football, Ecklar loved them all. But the one thing he loved immeasurably more was his beautiful family. That's what brought Ben the most joy. By far. That's what drove him: His wife, Nicole, and his six children. He talked about them frequently and lovingly.
More than anything else in this world, Ben loved being a dad. And he was a great one — full of faith and integrity and patience and pride. That's the Ben – first-class father and Hall of Fame husband – that we'll miss the most. The world lost a good one last week and Panini America – and the entire trading card industry – is a little less bright as a result.
His Panini America family will miss him dearly and our thoughts and prayers remain with the entire Ecklar family.