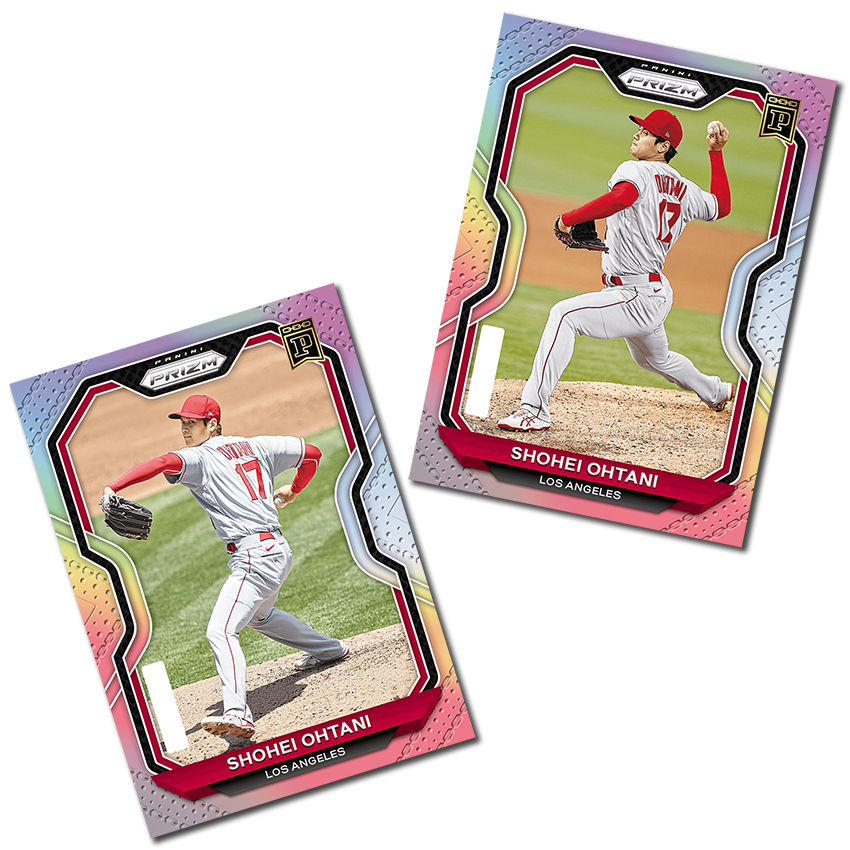 At first glance (and probably second and third glances, too), the Shohei Ohtani Silver Prizm Reward Card available as part of the current 2021 Prizm Baseball NFT Blockchain Challenge looks eerily similar to Ohtani's regular Silver Prizm in the set. In fact, it looks way too eerily similar.
That fact wasn't lost on the most ardent Panini NFT Blockchain fans on Discord and social media channels. They voiced their in-no-uncertain-terms concerns about the dreary sameness of the two cards . . . and Panini America NFT Blockchain officials were listening. Late Wednesday, company officials made the decision to change the image on the Silver Prizm Challenge Reward card from one of Ohtani pitching to one of him hitting.
As part of the change, company officials also extended the time remaining on the current Challenge through Sunday night. In short, those who successfully complete the Challenge will now receive a Silver Prizm Reward NFT featuring Ohtani at the plate. The card originally slated to be the Reward (the one of Ohtani pitching that looks like the next-frame sibling of Ohtani's Base Silver Prizm) will still be Minted at the completion of the Challenge and delivered separately to the accounts of users who complete the Challenge.