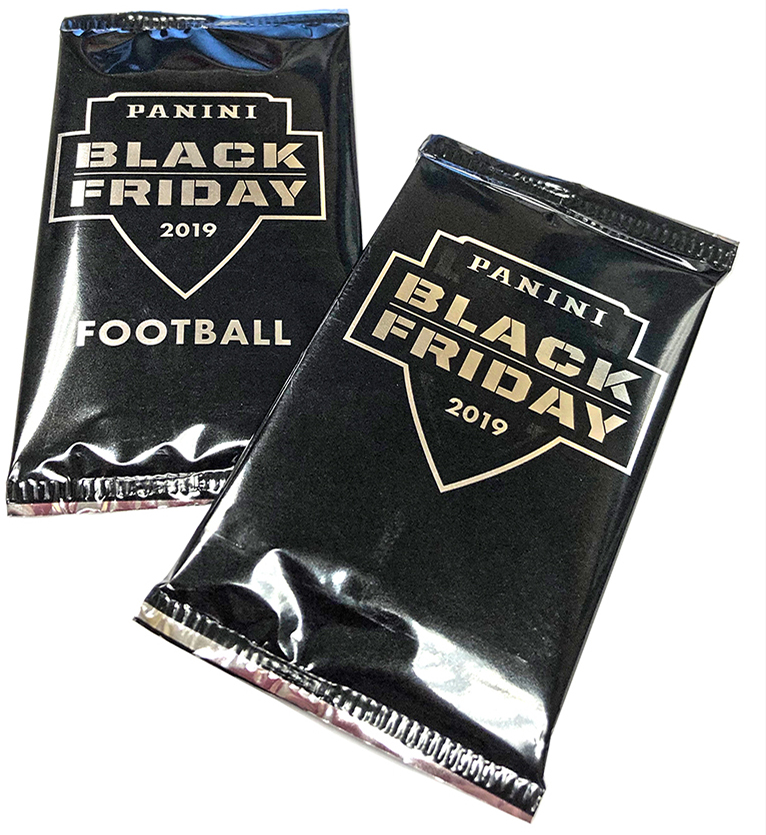 It's been called the most successful hobby shop promotion of all time by longtime industry experts. It's made hobby shops across North America bona fide post-Thanksgiving retail destinations. It's delivered some of the most unique and sought after trading cards in recent years. And next week it's making its triumphant return. News flash: Panini America's 2019 Black Friday promotion is coming.
For the ninth straight year, Panini America is bringing the nationwide shopping frenzy of Black Friday to local hobby shops all over the country with another of its now-legendary wrapper-redemption programs. In the coming days, The Knight's Lance will bring you everything you need to know about this year's special event, including preview galleries, participating shop information, iCollectPanini.com components and more. But today, we're bringing you a sneak peek at just some of 2019 Black Friday's base cards, Rookie Cards, Panini Collection cards and parallels.
This year, for the fourth straight season, Black Friday will include a football-only version complete with its own overwrap and the traditional multisport set that includes athletes from the worlds of basketball, baseball, soccer and more. Across both sets, highlights include Rookie Cards and limited base-set parallels numbered as well as autographs and unique memorabilia cards.
Here's the preliminary breakdown of how the 2019 Black Friday program will be run on iCollectPanini.com: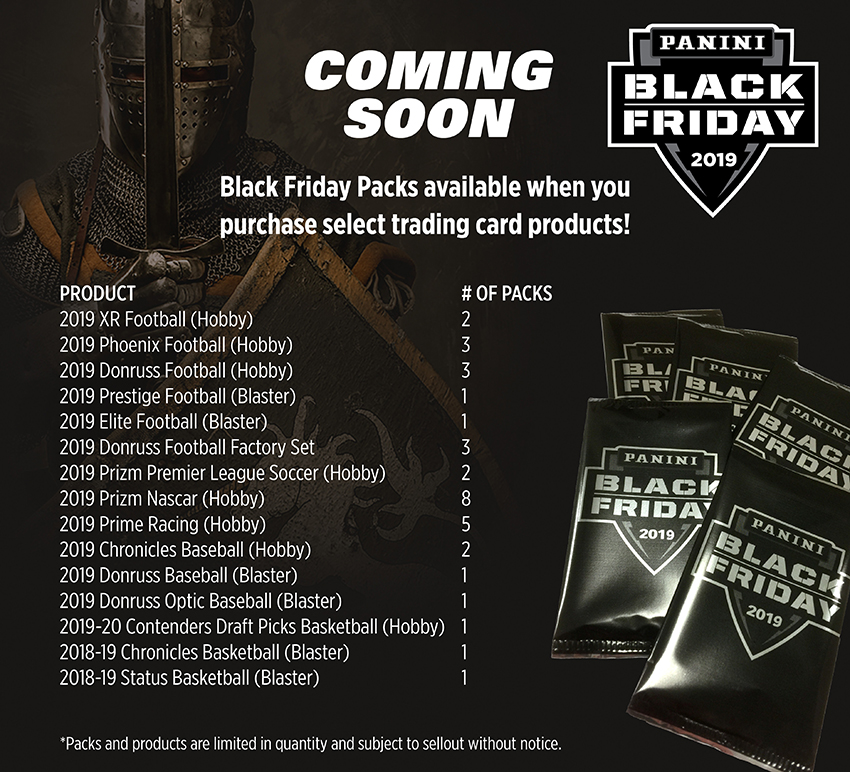 In the gallery that follows, we showcase base and parallel versions of the aforementioned base cards, RCs and Panini Collection cards. Enjoy the sneak peek and stay tuned for additional coverage.