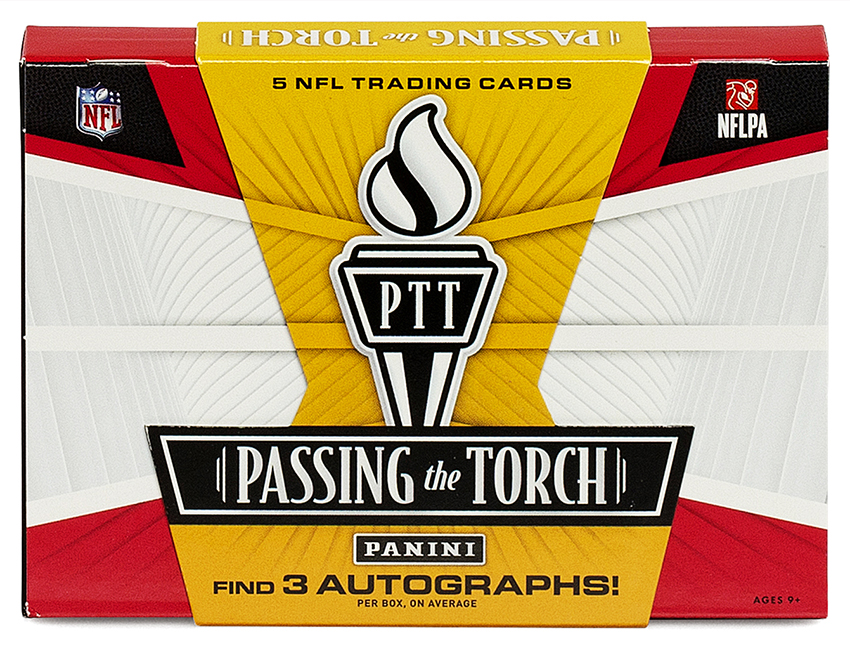 One of the most celebrated and successful insert sets in NFL collecting history — Panini America's fabled Passing the Torch — is on the verge of passing the torch itself — directly to you. In two short days, Panini America will release Passing the Torch Football as a standalone product for the first time. The product will be available exclusively at iCollectPanini.com while supplies last and will offer subtle aesthetic and content reminders of the Passing the Torch concept that fans and collectors have coveted for decades.
On average, each box of 2019 Passing the Torch Football (five cards per box) will deliver three autographs, one base card and one parallel. Multi-autograph cards, a staple of the Passing the Torch concept, will fall roughly one in every four boxes, on average.
The autograph checklist is stacked with the game's hottest rookies as well as its biggest legends — and there's also more than a few fan-favorite signers that you just don't see every day.
We offer a deep dive into 2019 Passing the Torch Football in the must-see Quality Control Gallery that follows. Enjoy the sneak peek and be ready to roll when the product releases online beginning at 10 a.m. on Friday.