In February, the stars will align and descend on New York City when the Eastern and Western Conference face off in one of sport's most entertaining All-Star games. From high-fliers and no-look passers to long-range shooters and shot-swatters, the the NBA's midseason classic will have it all.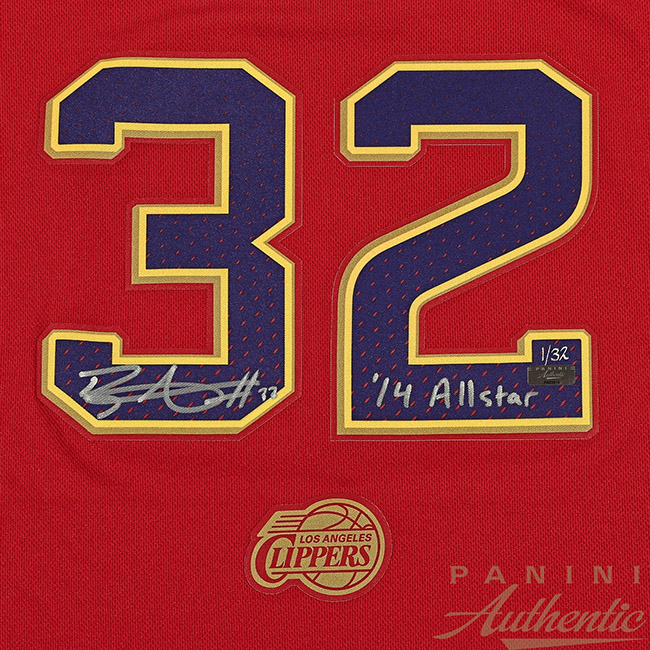 In February, the stars will align and descend on New York City when the Eastern and Western Conference face off in one of sport's most entertaining All-Star games. From high-fliers and no-look passers to long-range shooters and shot-swatters, the the NBA's midseason classic will have it all.
While the NBA will announce its teams tonight, we at Panini America took a little vote of our own to determine The Knight's Lance's All-Stars. Fifteen Panini America staffers were asked to name 12 players to each team and designate two backcourt and three frontcourt starters per squad. The usual suspects made the cut, but the vote was rocked by seven first-time selections, one of whom was named to the starting lineup.
With both conferences bursting at the seams with talent, there were sure to be some surprises as well as some snubs. Take a look at our teams and let us know what you think by hitting us on the @PaniniAmerica Twitter feed.
Western Conference
Backcourt starters: Stephen Curry (15 votes) and James Harden (14)
This was an easy selection, as Curry earned 14 votes as a starter and Harden tallied 11. The Golden State sharpshooter has led his team to the West's best record and is doing so while filling the stat sheet, posting 23.2 points, 8.0 assists, 4.8 rebounds and 2.1 steals per game. With his ability to dish the rock and pull up for a triple at any time, Curry is one of the top mismatch creators in the game today and arguably the frontrunner for MVP honors.
If Curry is leading the pack, then Harden is right on his heels. Houston's do-it-all guard was a no-brainer to earn the start after leading the league in scoring with 27.1 points per game while also adding 6.7 helpers, 5.6 rebounds, 1.9 steals and even a block per game. The bearded baller has Houston competing in a loaded Western Conference.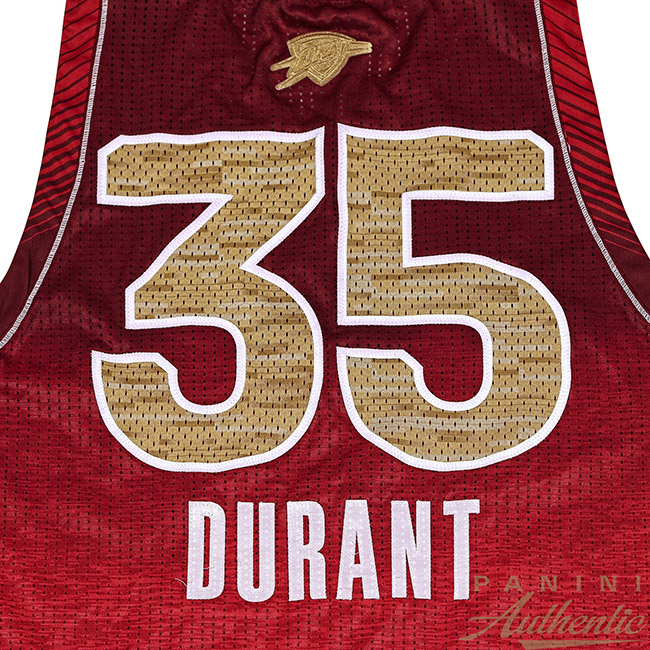 Frontcourt Starters: Kevin Durant (13), Blake Griffin (13) and Anthony Davis (15)
It wouldn't truly be an All-Star Game without an appearance from the reigning MVP and four-time scoring champion. Despite being sidelined for a good part of the season, Durant has returned guns blazing and has the Thunder competing for a playoff spot after a rough start to the season. Much more than just a scorer, Durant is a threat to post a triple-double on any given night and is currently shooting the ball better than he has during his eight-year career.
Griffin is what the NBA All-Star Game is all about – putting on a show. Few do it better than the Clippers star who continues to pour in points at a high rate and crash the boards. What makes him stand out is his newfound ability to incorporate his teammates when defenders crash down on him in the paint, as the four-time All-Star is averaging a career-high 5.0 assists per game.
Only one player earned all 15 starting votes and that player was Davis. "The Brow" has been nothing short of sensational for the Pelicans, who are attempting to crack .500 for the first time since 2010-11, averaging 24.2 points, 10.4 rebounds, a league-leading 2.9 blocks and 1.5 steals per game. The last players to tally those numbers in a season were Hall of Famers David Robinson and Hakeem Olajuwon, who accomplished the feat in 1994-95.
Backcourt Reserves: Chris Paul (12), Damian Lillard (12), Kobe Bryant (11) and Klay Thompson (10)
Narrowing the West's backcourt to just six players was an unenviable task, but our staff managed to incorporate All-Star Game staples and add in a few young guns at the same time.
When you average 17.6 points, 9.6 assists and 1.9 steals per game and it's considered a down year, you know you're doing something right. That's exactly what Paul has done as mayor of "Lob City," routinely filling the stat sheet as arguably the top floor general of his generation.
Lillard didn't earn a starting vote from any of the 15 voters but was still named on 12 of the ballots. All No. 0 has done is his increase his scoring average each season in the league while performing as one of the league's go-to players in the clutch.
Even in his 19th season in the league, Bryant can still fill up a stat sheet with the best of them and we're not just talking about scoring. He handed out a career-high 17 assists just a week ago against Cleveland, proving that he can fend off Father Time by dishing the rock. He's also averaging 22.6 points per game for good measure.
Our first All-Star Game newbie arrives in Thompson, the other half of the "Splash Brothers" who have Golden State rolling at midseason. While he is posting career highs with 21.7 points and 3.0 triples per game, where Thompson's strides have been most evident are on the defensive end of the court. Just a week ago he held Harden to just 12 points while tallying five blocked shots and a steal to go along with 27 points, a performance that certainly swayed some voters his way.
Frontcourt reserves:  Marc Gasol (11), LaMarcus Aldridge (11) and DeMarcus Cousins (11)
As difficult as the West's backcourt was to select, the frontcourt might have been even tougher as two Hall of Famers (Dirk Nowitzki and Tim Duncan) and the league's leading rebounder (DeAndre Jordan) earned a combined seven votes. Though those snubbed have an argument, it's tough to dispute the three chosen ahead of them.
When it comes to the MVP race, Gasol is a darkhorse. The Grizzlies have been on a tear, going 62-25 since Gasol returned from injury in January 2014, and the Spaniard is leading the way on both ends of the court. In 2014-15, Gasol is averaging a career-high 19.2 points per game while also ranking in the top 10 in blocks (1.7).
Aldridge is the picture of consistency. The three-time All-Star has posted at least 21 points and eight rebounds per game in four consecutive seasons and he is well on his way to a fifth in 2014-15. Portland's "L-Train" has the Blazers second in the Western Conference with a 31-11 record by posting 23.2 points and 10.2 rebounds per game.
There might not be a more dominant offensive force in the paint than Cousins, whose numbers jump off the page. This is his first selection, but if Cousins continues to average more than 23 points, 12 rebounds, three assists and 1.5 blocks per game he will be a staple for the midseason exhibition in years to come.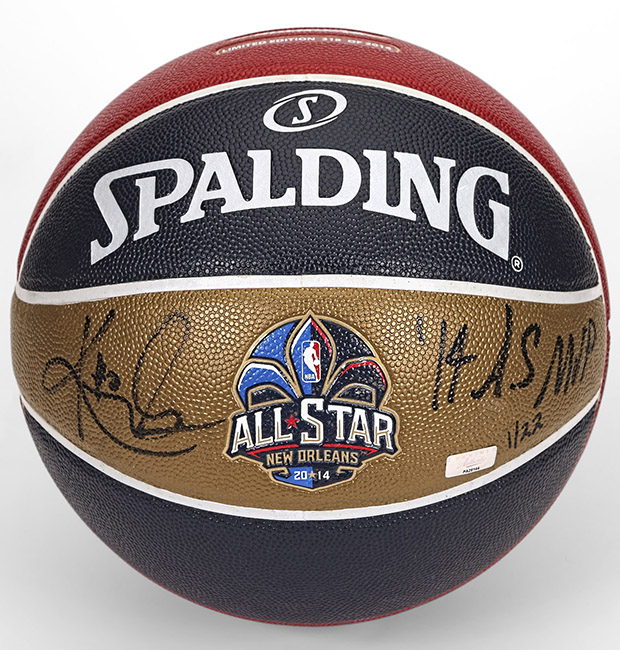 Eastern Conference
Backcourt starters: John Wall (15), Jimmy Butler (15)
Wall has blossomed into a star during the past two seasons and the voters, naming him a starter on 14 of the 15 ballots, as well as fans around the league have taken notice. The league leader in assists with 10 per game, Wall is the prototypical floor general who makes others better. His skills on both ends of the court have the Wizards in second place in the Eastern Conference with hopes of a deep postseason run.
The surprise of the voting process, Butler was named on all 15 ballots and earned five selections as a starter for his hard-nosed play on both ends of the court for the Bulls. Dubbed "Jimmy G Buckets," Butler leads the league in time on the court, playing nearly 40 minutes per game. He hasn't shown any sign of wear either, posting career highs in points (20.6), rebounds (6.0) and assists (3.3) per game.
Frontcourt starters: LeBron James (15), Pau Gasol (14) and Chris Bosh (14)
Just like there is a free space in bingo, James should show up already circled on a ballot. Even if it has taken Cleveland a little time to gel, LeBron is still operating at typical LBJ levels, posting 26 points, 7.3 assists and 5.5 rebounds per game. He's arguably the top player on the planet and he hasn't shown any signs of slowing down.
For the first time ever, the Gasol brothers will face off in the All-Star Game (at least according to our poll), as Pau joins Marc on the Panini squads. The case for the elder Gasol is simple – in his 14th season in the league he is posting career highs in rebounds (11.4) and blocks (2.1) per game while contributing 18.7 points a night on a team loaded with talented scorers.
Bosh is quietly enjoying his finest statistical season in South Beach, tallying 21.4 points, 7.7 rebounds and 2.1 assists per game. Even more impressive is his ability to stretch the court, as the Heat big man is averaging a career high 1.5 3-pointers per game at an astounding 40.3 percentage.
Backcourt Reserves: Kyrie Irving (13), Kyle Lowry (11), Dwyane Wade (11) and Jeff Teague (7)
The reigning All-Star Game MVP makes a return trip to defend his crown in 2014-15, as Irving led the way in voting for the East bench. It was thought his numbers might dip with the addition of James but the opposite has actually been true for Irving, who is averaging 21.1 points per game while playing 38.3 minutes a night for the Cavs.
DeMar DeRozan's injury threatened to sink Toronto, but that just hasn't been the case with Lowry running the show. In his third season north of the border, Lowry is posting a career high in points per game (19.8) while almost single-handedly keeping the Raptors in the hunt for home-court advantage in the first round of the playoffs.
Wade might be getting up there in age, but the 10-time All-Star is still filling the stat sheet and firing on all cylinders on a nightly basis in Miami. A superior ball handler, Wade has operated as Miami's point guard at times and the results have been pleasant, with "D-Wade" notching 22.0 points and 5.6 assists per game.
As the votes were being tallied, there was worry that Atlanta wouldn't have a representative on our All-Star squad. Luckily, that turned out to not be the case as the NBA-leading Hawks sent two players to our team, including Teague. As steady as they come, Teague posts solid numbers across the board while running the show for the Eastern Conference's unstoppable force.
Frontcourt Reserves: Carmelo Anthony (11), Andre Drummond (7) and Paul Millsap (7)
Would it be an All-Star Game in "The Big Apple" without Anthony making an appearance? Melo might have missed some time with an injury, but the former scoring champ still pours in buckets when he is on the court. Averaging 20 points in every season of his 11-year career, if Anthony finishes above 20 in 2014-15 he would be the eighth player in NBA history to post 20 points in each of his first 12 seasons in the league.
Drummond might just be the best young rebounder the league has seen since Dwight Howard entered the league. The Detroit big man averaged a double-double in 2013-14 with 13.5 points and 13.2 rebounds per game, and he hasn't slowed down any in his third season in the league. Ranking second in the league in boards with 13 a night, Drummond gives the squad a powerful presence on the glass.
Once again the Hawks are represented, this time with the do-it-all forward in his second year with the club. Millsap's incredible overall game helped him edge out such worthy candidates like Kevin Love and Nikola Vucevic.
All who were selected were more than worth their spot, but some who just missed the cut have plenty to be upset about.
Russell Westbrook's statistics are off the chart with 24.9 points, 7.4 assists, 6.0 rebounds and a league-leading 2.4 steals per game, but those crazy numbers only earned him nine votes in a West backcourt chock-full of talent. Kyle Korver is looking to become the first player to shoot 50 percent from the field, 50 percent from 3-point range and 90 percent from the line, but that efficient line managed him four votes. The previously mentioned Vucevic is leading the league in double-doubles but also only garnered four votes. Don't forget about Duncan and Nowitzki, All-Star Game staples in the twilight of their careers left off the team.
What do you think? Did we get it right or are we way off base with some of our selections? Let us know about it on the @PaniniAmerica Twitter feed.
Micah Powell is a staff writer at Panini America.