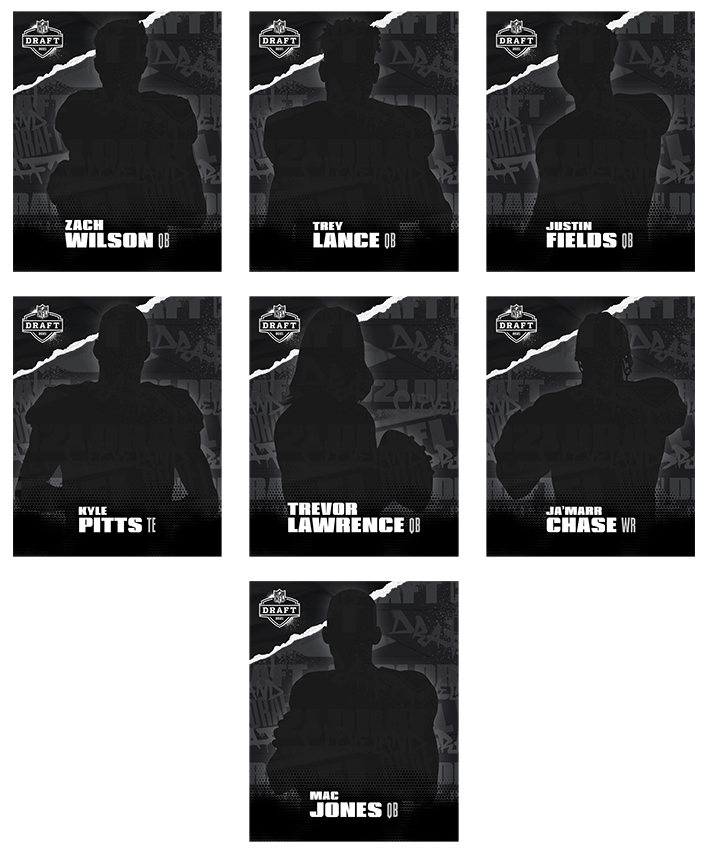 In the latest release of Panini America's NFT Blockchain products, the company will, for the first time, introduce NFT Blockchain cards around a marquee event – Thursday's first round of the 2021 NFL Draft in Cleveland. The milestone 2021 NFL Draft Night NFT Blockchain series will feature seven top draft picks on 1/1 digital trading cards that will animate each player into his respective new NFL jersey and team after he is selected.
Each digital asset will be a 1/1 and will be available in real-time through Panini America's Blockchain platform. The players being featured — Trevor Lawrence, Zach Wilson, Mac Jones, Kyle Pitts, Ja'Marr Chase, Justin Fields and Trey Lance — are all expected to be off the board early Thursday night. The cards will be made available in an auction format beginning Friday, April 30 starting at 3 p.m. (ET) with the auction closing on Monday, May 3 at 5 p.m. (ET). Visit the Panini Blockchain site now for additional information. 
Like all of Panini's Blockchain cards that have been released since January of 2020, every card comes as a tokenized (NFT) asset and is sold in U.S. currency.