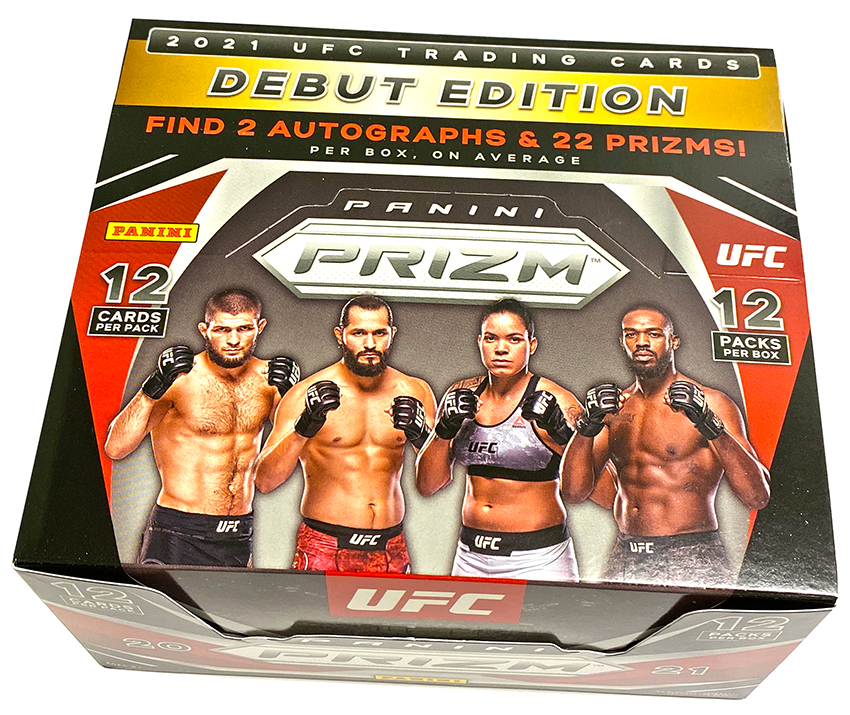 At long last, the arrival of Panini America's highly anticipated inaugural UFC product — 2021 UFC Prizm — can now be measured in mere hours. And when 2021 UFC Prizm finally makes its way into the Octagon just as Tuesday becomes Wednesday, fans and collectors will begin to see that the stunning debut packs just as much knockout power as Kamaru Usman's right hand or Rose Namajunas' left leg. It's championship-level stuff for sure, and we're about to show you exactly why in the following Quality Control Gallery.
On average, each hobby box (12 cards per pack, 12 packs per box, 12 boxes per case) will deliver two autographs and 22 Prizm parallels. It also delivers something of an old-school Prizm feel with a conservative but captivating arsenal of Prizm colors to go along with a stacked roster of autograph signers.
We've spent the last week or so on Panini America's social media channels strategically teasing bits and pieces of the debut UFC Prizm product. Tonight, we're pulling the curtain back entirely with a drool-worthy selection of images captured during last week's packout process. Enjoy the extended sneak peek and stay tuned for additional coverage.
2021 UFC Prizm will be available at the official online store of Panini America beginning Wednesday at 10 a.m. CST.