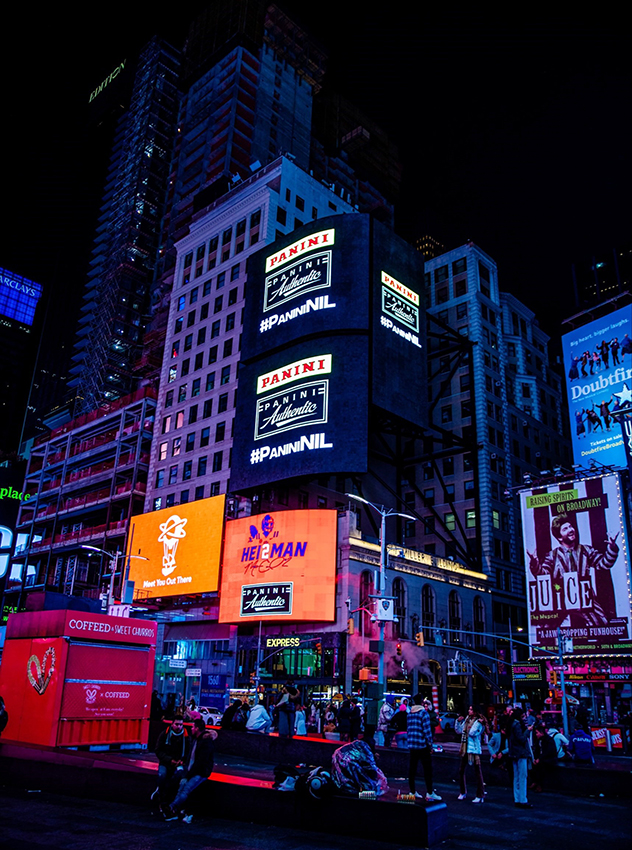 Panini America, the world's largest licensed sports and entertainment collectibles company and the exclusive trading card manufacturer of the National Football League, the NFLPA and collegiate athletics, announced today that it's unveiling a Heisman Trophy push surrounding the company's exclusive NIL athlete and Ole Miss quarterback Matt Corral. Panini America signed Corral to an exclusive autograph memorabilia deal via its Panini Authentic division last summer during the start of the NIL.
The campaign launched earlier today in advance of the Heisman Trophy Award presentation on December 11 (where Corral is expected to be a finalist) and coincides with the launch of Corral's autographed memorabilia line from Panini Authentic. The effort incorporates a Times Square takeover of an 18-story video board at 1552 Broadway Avenue directly beside Father Duffy Square.
"I'm grateful to have such a great partnership with Panini America under NIL for my autographed memorabilia," Corral said. "All season long, Panini has supported me, allowing me to focus on performing on the field. To have Panini unveil this enormous billboard in the heart of Times Square during Heisman Week is special and I look forward to the next phase of our partnership."
Corral, among the nation's passing leaders with 3,334 passing yards and 20 touchdowns to go with 597 yards rushing and 11 more touchdowns, is a dynamic player who's expected to be one of the top quarterbacks in next April's NFL Draft.
"Matt was one of the first NIL athletes we signed exclusively last summer and he was one of the first for a reason: He's one of the most exciting players in all of college football and his status as a Heisman finalist only confirms that," said Brian Bayne, Panini America Vice President of Acquisitions. "We've had a blast watching and rooting for Matt this season, and we look forward to working with him for years to come."