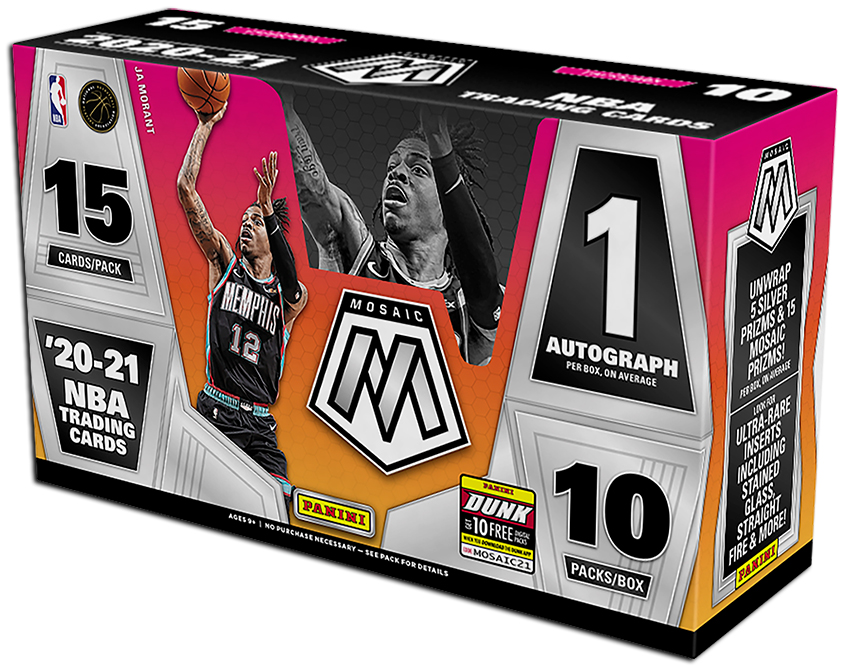 We're just a tad bit late with this particular Quality Control Gallery and for that, we apologize. But when it comes to a product as drop-dead gorgeous as Panini America's 2020-21 Mosaic Basketball, well, it's never too late to appreciate.
The product released in hobby shops across North America earlier today and as you'll see in the gallery that follows, there's quite a bit to like. On average, each hobby box (15 cards per pack, 10 packs per box, 12 boxes per case) will deliver one autograph, five Silver Prizms, 15 Mosaic Prizms and 20 inserts. Enjoy the imagery . . .
2020-21 Mosaic Basketball is available now while supplies last at the official online store of Panini America.