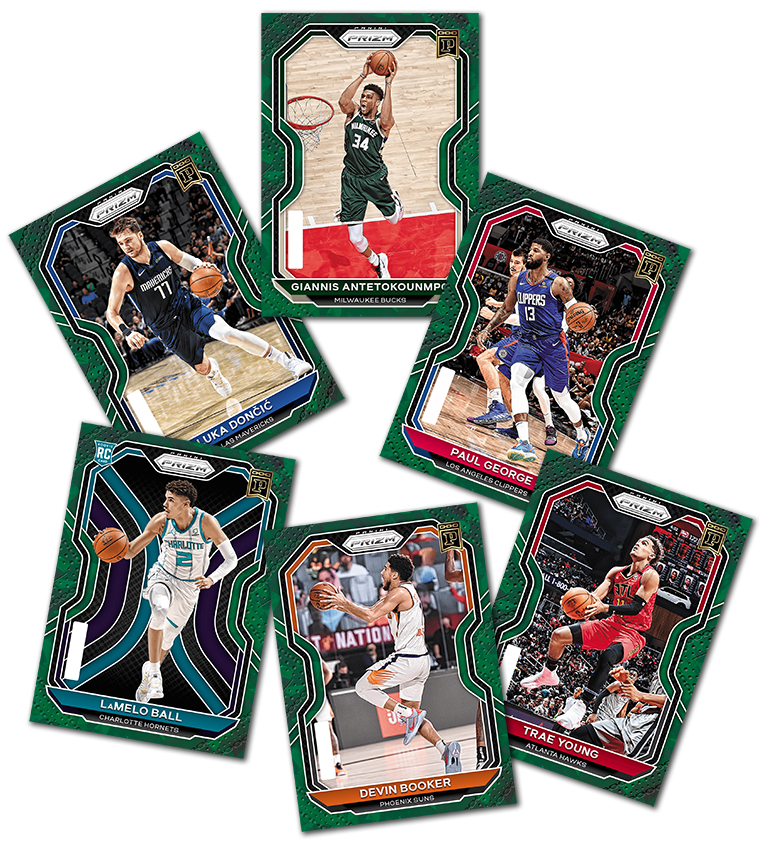 Tomorrow, Panini America continues ushering in a bold, new chapter for the NFT Blockchain marketplace with a highly anticipated second soft launch rollout of 2020-21 Prizm Basketball NFT Blockchain, the company's first pack-based NFT Blockchain release. Tomorrow's soft launch opens at 10 a.m. CST and includes a limited number (more limited than last week's Red Mosaic Prizm Preview) of Green Ice Prizm Preview packs (three-card packs will sell for $20 each).
All packs for this special preview launch have been pre-minted but due to the manual-distribution method that will be used for the Green Ice Preview launch, packs purchased tomorrow will arrive in users' Panini Blockchain accounts on Friday and users will be notified of delivery by email.
One important thing to note about the Panini Blockchain platform: In the near future, users will have the opportunity to sell unopened packs that they've purchased; something to keep in mind for those deciding whether or not to open packs once they start being delivered.
In the sneak-peek gallery that follows, we offer a preview of some of the cards available in tomorrow's Green Ice Preview release. You can access the complete 300-card checklist right here. For the Red Mosaic and Green Ice Preview packs, the white numbering box on the front will include the word "DEBUT."