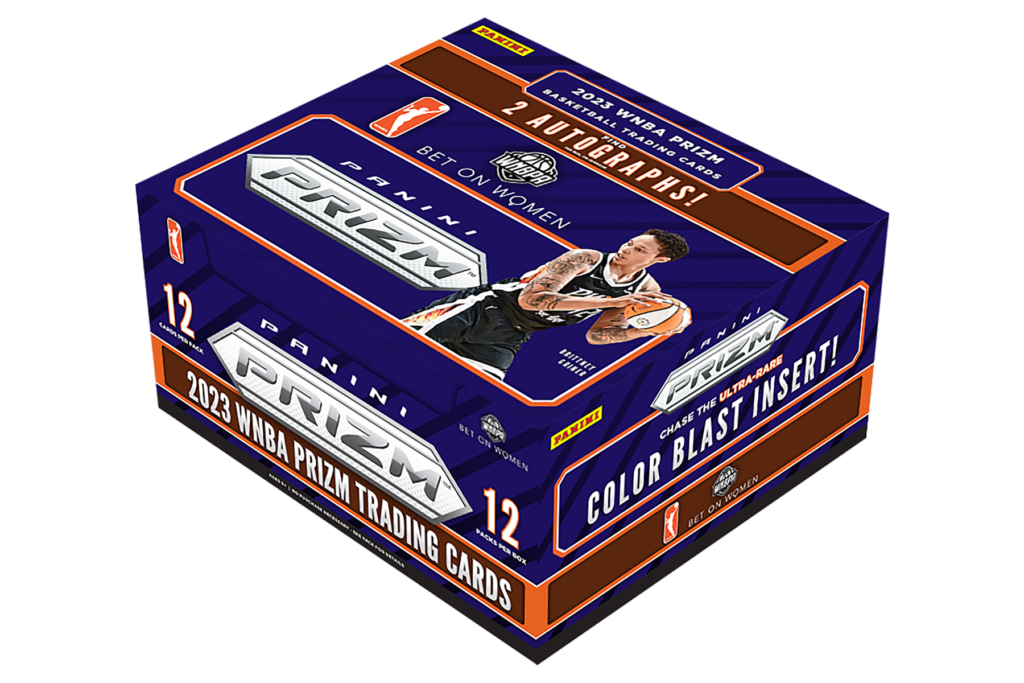 It's a wonderful time to be a fan of the WNBA. Not only are the Aces and Liberty set to square off in the Finals, but WNBA Prizm basketball hits virtual shelves as well.
The highly anticipated Panini America release drops just in time for a hyped championship showdown between the league's top teams. If you time it right, you can rip into a fresh pack of Prizm cards just as the best-of-five series tips off on Sunday.
Of course, the packs of Prizms won't only be full of New York and Las Vegas players. Across the 150-card base set and deep collection of eye-catching inserts, you'll find the league's best players of past, present and future.
Most notable from that group of can't-miss inserts is the hobby-exclusive Color Blast. The super-short-printed set is a visual marvel and features star players like Breanna Stewart, Candace Parker and Kelsey Plum.
If you're more of a parallel-focused collector, we got you covered as well. Keep an eye out for the Mojo, Gold and Gold Vinyl parallels that give an extra layer of pizzazz to cards that already shine on their own.
There's plenty of penmanship to go around in this year's WNBA Prizm release, too. The aptly named Signatures insert features ink from top players like A'ja Wilson and Brittney Griner.
The hobby box will feature 12 packs per box and 12 cards per pack, giving you plenty of chances to pull a highly sought-after card. There will be 24 of those Prizm parallels per box, with 10 inserts and two autographs (on average) rounding out the box.
Don't miss out on this WNBA Prizm release, or the WNBA Finals, both of which are sure to pack an entertaining punch.
Related Links:
Shop Panini NBA & WNBA Trading Cards
Survive the NBA offseason with Contenders Optic Basketball