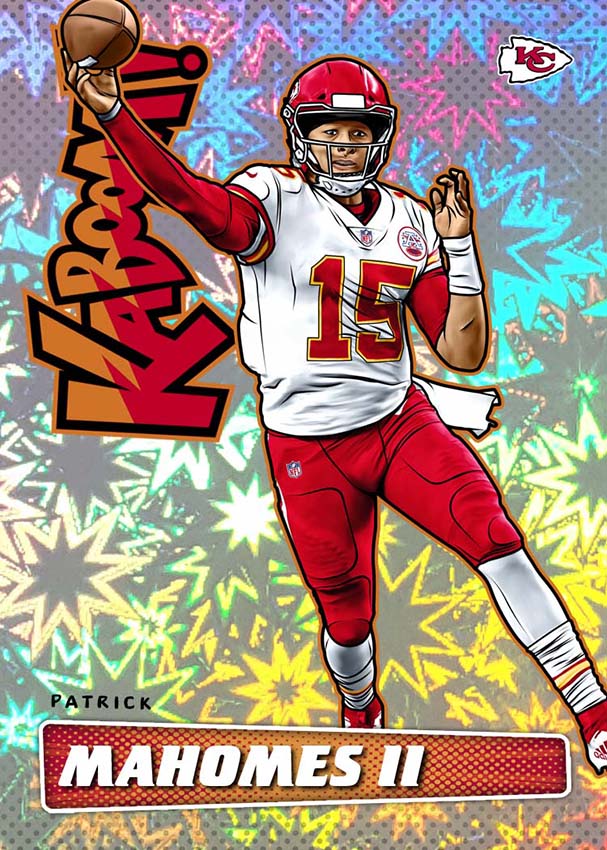 In the interest of time (and playing catch-up), we're dedicating today here at The Knight's Lance to previewing, in rapid-fire fashion, the newest products that have been solicited by the Panini America sales team in recent weeks — a fresh batch of product previews that includes 2019 Absolute Football, 2019 Spectra Football, 2019 XR Football, 2018-19 Immaculate Basketball, 2019 Contenders Draft Picks Basketball, 2019-20 Prizm English Premier League Soccer and more.
In the series of posts that will follow today, we're going to highlight key product information taken directly from the PIS document for each of the products, one post at a time. We'll also include the PIS document for each product. So buckle your seatbelt and get ready as we spend the next several hours previewing the aforementioned upcoming releases. Enjoy the previews and stay tuned to The Knight's Lance for additional information.
Release Date: August 28, 2019
Product Configuration: Five cards per pack, three packs per box, two six-count inner cases per master case.
BREAK: Three autographs and two memorabilia cards (including at least one Rookie Premiere Materails autograph).
Look for three autographs and two memorabilia cards per box, with at least one Rookie Premiere Material Autograph!
Pull multi-swatch cards in Tools of the Trade Double. Plus look for Triple, Quad, and Five swatch versions! Find unique materials from top stars and legends, including jerseys, gloves, footballs, pants, socks, shoes, helmets, hats and jackets!
Find autographs from some of the NFL's finest in Iconic Ink, Boss Hogg Autos, Marks of Fame and Signature Standouts.
New in 2019; Rookie Premiere Materials Autos Jumbo, Signature Rookies Spectrum and Kaboom!
Chase rare Kaboom insert cards, falling one per case, on average!
Enjoy the preview gallery that follows and stay tuned for additional information.
Here's the 2019 Absolute Football PIS document.
All information is accurate at the time of posting – content is subject to change and approval. Card images are solely for the purpose of design display. Actual images used on cards to be determined.