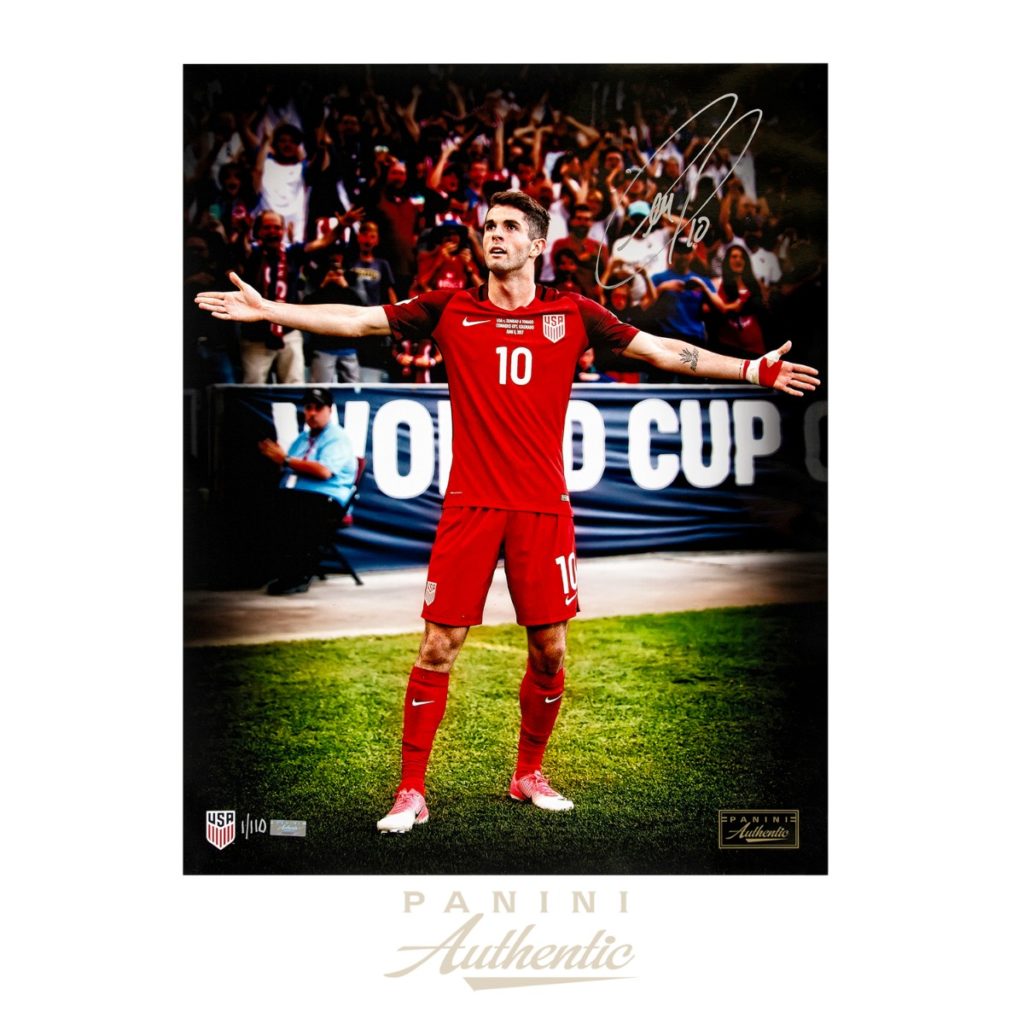 Christian Pulisic has had a great deal of success across the European landscape and is eager to enjoy even more in his next chapter with Italian giants AC Milan. Joining the club in 2023, he said, was "a no-brainer" for the newest phase of his career.
He's been no stranger to silverware during his time abroad.
Pulisic had a fruitful spell in Germany after leaving Hershey, Pa., for Borussia Dortmund as a teenager. He won Bundesliga youth championships with both the U17 and U19 squads before making his debut for the first team at the age of 17. He claimed his first professional trophy that year, helping secure the German Cup in the 2016-17 campaign.
The American dynamo switched to England's Premier League and joined Chelsea FC in the summer of 2019. He had a magnificent impact on the club, and his trophy collection also saw the additions of the UEFA Super Cup and FIFA Club World Cup during his time in West London.
Now at age 24, the superstar is tasked with winning more silverware in Serie A, with the goal of not only more continental glory, but also his first domestic league title. This summer, AC Milan took a chance on the winger, who made a massive impact in his first two appearances. He's giving Italian football fans a taste of "Captain America" heroics on the flanks.
Pulisic couldn't have asked for a better start to his time on Italian soil. In the opening minutes of his debut against Bologna FC on Aug. 21, he jumped into the attack. He sent a ball into the box to set the wheels in motion for Olivier Giroud's opening goal. In the 21st minute, Pulisic put his name on the scoresheet with a rocket from outside the box to give the Rossoneri a 2-0 advantage. His contributions earned him Man of the Match honors.
CHRISTIAN PULISIC. TAKE A BOW. 🔥 🇺🇸

WHAT A WAY TO MARK HIS SERIE DEBUT. 🫡 pic.twitter.com/R4WIaeTpmp

— CBS Sports Golazo ⚽️ (@CBSSportsGolazo) August 21, 2023
On Aug. 26, Pulisic made his home debut vs. Torino FC. He opened the scoring in a 4-1 win with a tap-in to cap off a counterattack in the 33rd minute.
The San Siro faithful loved what they saw and graced him with his new personalized chant:
📢Lalalala Christian pulisic 🎶 lalalala Christian pulisic 💪⚫️🔴#SempreMilan #curvasudmilano pic.twitter.com/H4BvHM3eka

— hamza.ouss (@hamzaouss89) August 26, 2023
He's been a major boost to the team's attack, and scoring in his first two matches put him in the company of Andriy Shevchenko, Oliver Bierhoff, Mario Balotelli and Jérémy Ménez as the only players to accomplish the feat for the club.
Many felt the Rossoneri bringing in Pulisic was a gamble, but with AC Milan claiming six points in two matches thanks to his contributions, it's a decision that could mean a trophy-laden future.
Related Links:
Christian Pulisic Exclusive and Official Authentic Memorabilia 
United States Men's National Team