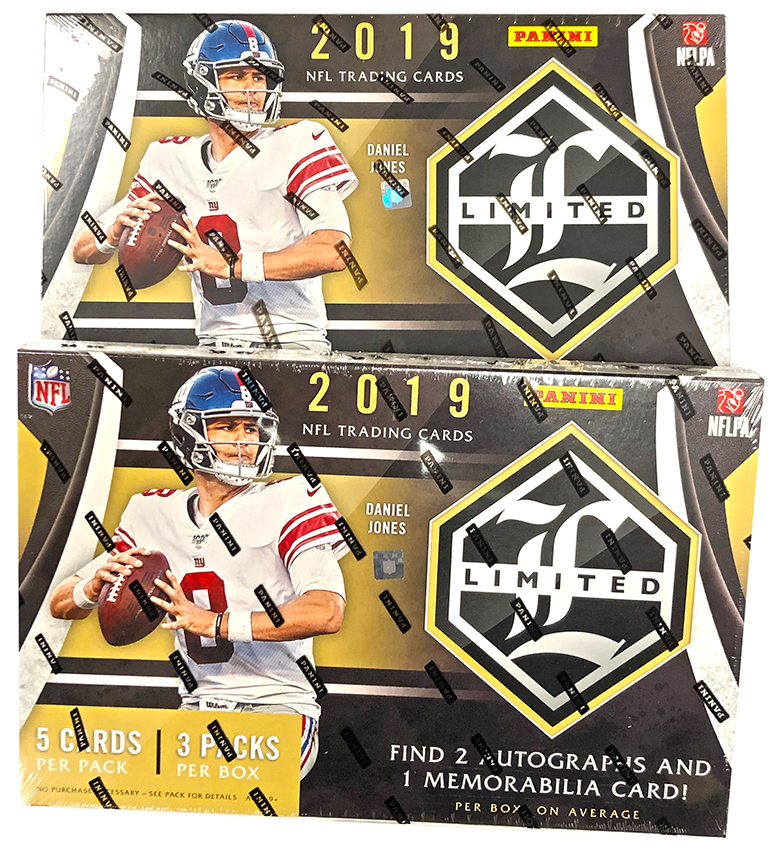 Panini America's 2019 Limited Football released earlier this week in hobby shops and on group-break sites across North America to a hungry NFL audience looking to feast on the product's calling-card Rookie Patch Autographs (vertical or horizontal), Draft Day Booklets and more. In the 36 hours since release, social media channels have revealed many a big hit hailing from the product.
In the must-see Teaser Gallery that follows, we unearth a few more. To give collectors a solid idea of what to expect from 2019 Limited Football at the box level, the following gallery takes you pack by pack through several boxes. Enjoy the rip and stay tuned for additional coverage.
To get some 2019 Limited Football for yourself, visit your local hobby shop or the official online store of Panini America before it's all gone.
Box 1

Pack 1

Pack 2

Pack 3

Box 1 Auto/Mem

Box 2

Pack 1

Pack 2

Pack 3

Box 2 Auto/Mem

Box 3

Pack 1

Pack 2

Pack 3

Box 3 Auto/Mem

Box 4

Pack 1

Pack 2

Pack 3

Box 4 Auto/Mem

Box 5

Pack 1

Pack 2

Pack 3

Box 5 Auto/Mem

Box 6

Pack 1

Pack 2

Pack 3

Box 6 Auto/Mem

Box 7

Pack 1

Pack 2

Pack 3

Box 7 Auto/Mem