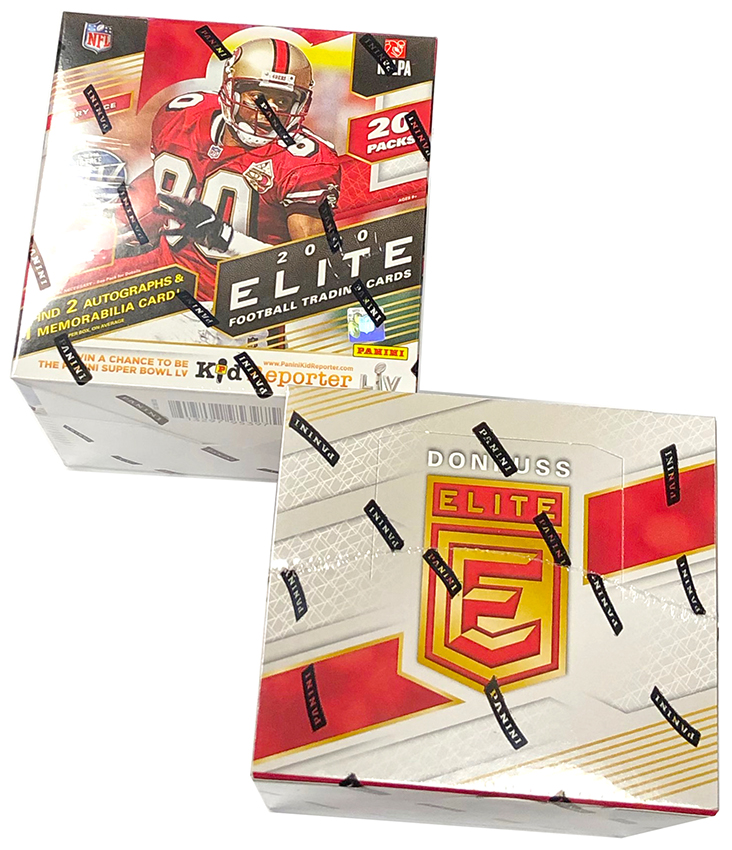 Panini America's popular Elite Football franchise has been a vibrant part of the early-season football-card landscape for more than two decades now and, as a result, it has fashioned a loyal following that many original Elitists have now passed down to newer generations. And tomorrow, 2020 Elite Football arrives to deliver a thrilling and thorough tribute to the coming season that appeals equally to new and veteran collectors alike.
It's equipped with many of the longstanding brand staples that have long driven the product, most notably key Rookie Cards, landmark parallels (Status, Aspirations), cool die-cuts, deft micro-etched inserts, Turn of the Century Autographs, hard-signed Pen Pals and so much more.
We brought you a revealing Quality Control Gallery preview of this year's product yesterday. Today, we're taking you straight to the box level with a two-box Teaser Gallery. Enjoy the break and stay tuned for additional coverage.
2020 Elite Football will be available at the official online store of Panini America beginning tomorrow at 10 a.m. CST.