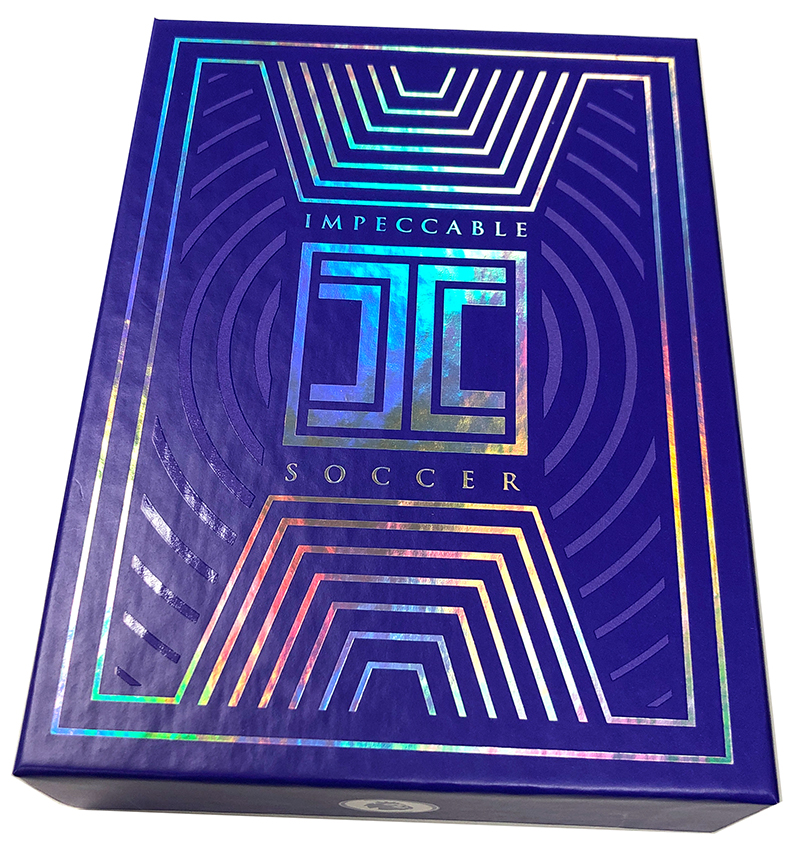 Panini America is on the verge of unveiling yet another Premier premiere. And this one is deserving of all due pomp and circumstance. On Wednesday, for the first time ever, Panini America will unleash the high-end Impeccable brand as a soccer product devoted to the past, present and future stars of the Premier League. It's a dazzling debut that's sure to command attention both domestically and abroad — and for good reason.
2019-20 Impeccable Premier League Soccer stays true to Impeccable's distinctive roots that include clean aesthetics and robust autograph and memorabilia content. The product's unique metal cards (one per box) will feature either a Gold Premier League Logo, a Silver Premier League Logo or a Metal "base" card. Mason Greenwood, for example, is featured in the Rookie Metal set numbered to just 50 copies.
The product also features more than 25 base Rookie Cards including Takumi Minamino and Tammy Abraham. Collectors will also find the inviting Impeccable Trio Signatures featuring such groupings as Cristiano Ronaldo/Ryan Giggs/Paul Scholes and Thierry Henry/Dennis Bergkamp/Robert Pires to name just two.
Enjoy the Quality Control Galery that follows and stay tuned to The Knight's Lance for additional coverage.
2019-20 Impeccable Premier League Soccer will be available at the official online store of Panini America beginning Wednesday at 12 p.m. CST.