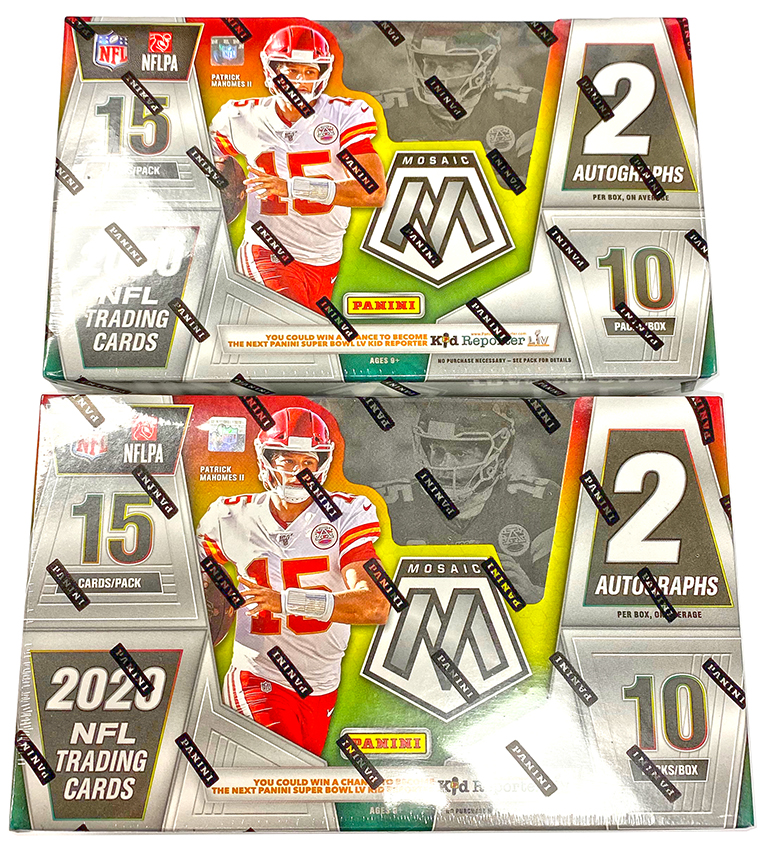 Halftime just hit in tonight's grand opening for the 2020 NFL season — a juicy primetime tilt between Deshaun Watson's Houston Texans against Patrick Mahomes and the defending-champion Kansas City Chiefs. But if there's one thing that could rival the anticipation for tonight's season-opener among football fans and collectors, it's tomorrow's release of the inaugural Mosaic Football product.
Simply, Panini America's 2020 Mosaic Football is one of the most eagerly awaited football products to come along in several seasons — and for many good reasons. We showed you many of those reasons earlier this week in the must-see Quality Control Gallery. Tonight, for your halftime entertainment, we're offering a world-premiere Teaser Gallery break featuring two early boxes.
Enjoy the sneak peek and stay tuned for additional coverage.
2020 Mosaic Football will be available at the official online store of Panini America beginning Friday at 10 a.m. CST.