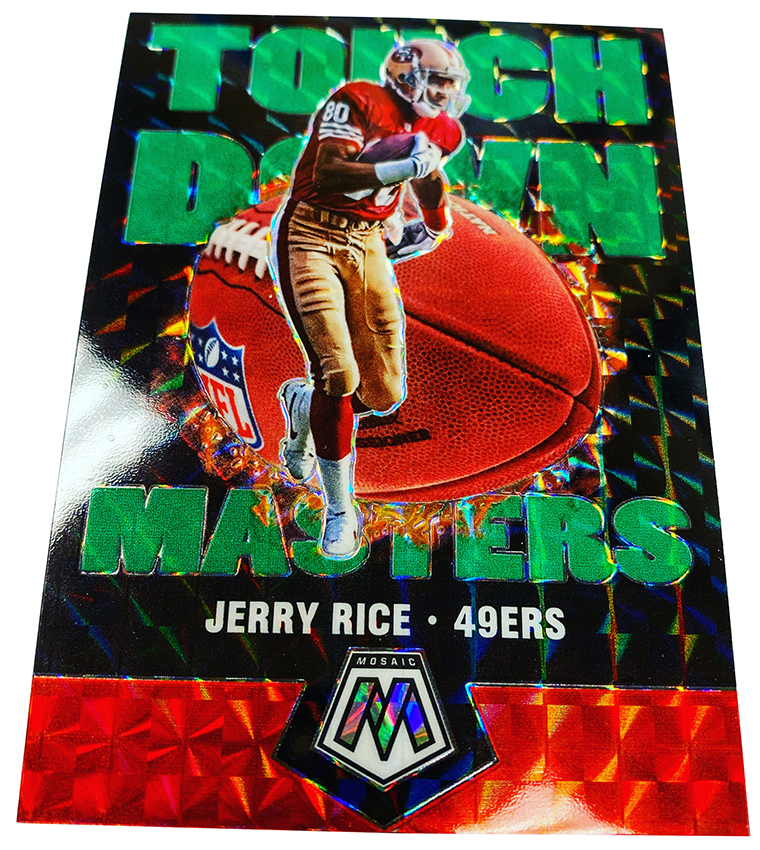 The anticipation is tangible. The excitement is palpable. The hype is real. On Friday, the inaugural edition of Panini America's Mosaic Football brand arrives in hobby shops and on group-break sites across North America. And as new-release days go, this one is going to be nuts. Few football products in recent memory have generated as much pre-release buzz as 2020 Mosaic Football.
A lot of that can be attributed to the wild success of this year's NBA release; but just as much of it, perhaps, can be attributed to the undeniably sweet mix of designs, colors, inserts and players. It's an intoxicating blend that promises to set an incredibly high bar for every Mosaic Football to follow.
On average, each hobby box of 2020 Mosaic Football will deliver two autographs, five Silver parallels, 15 Mosaic parallels and 20 inserts. Hobby-exclusive inserts include Men of Mastery, Stare Masters, Blue Chips, Introductions and Montage.
Look for exclusive parallels and inserts across retails all SKUs. Inserts found exclusively in retail include Will to Win, Got Game?, Flea Flicker, Touchdown Masters and Old School.
In the spectacular Quality Control Gallery that follows, we deliver a stunning array of images from the much-hyped debut of 2020 Mosaic Football. Enjoy the deep dive and stay tuned for additional coverage.
2020 Mosaic Football will be available at the official online store of Panini America beginning Friday at 10 a.m. CST.