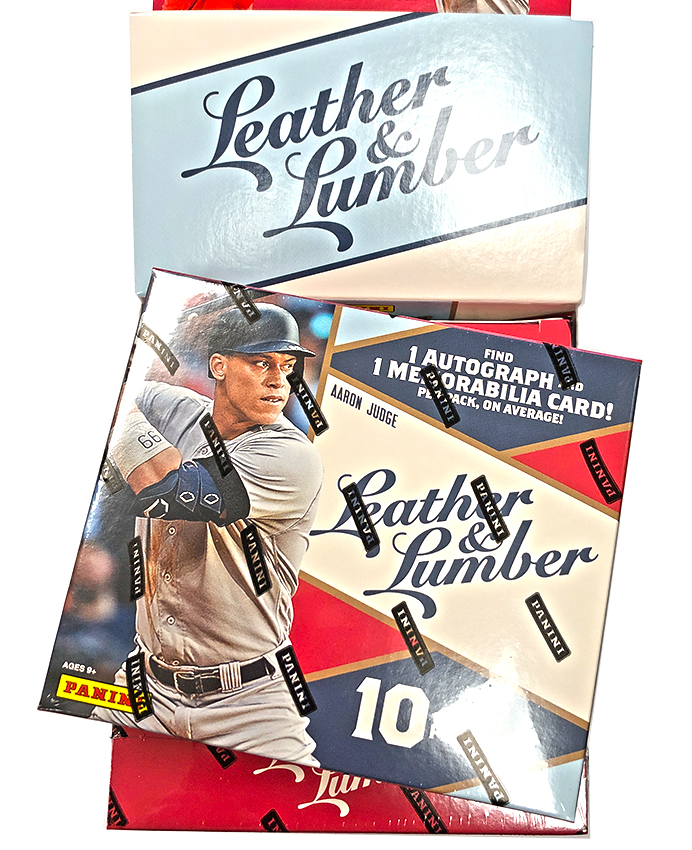 Make no mistake about it: Panini America's new 2019 Leather & Lumber Baseball attacks the senses like few baseball products have before. It starts by incorporating healthy doses of, well, leather and lumber, and then entertainingly weaving in deft die-cuts, tangible surface textures, clever designs and a stacked autograph and memorabilia checklist.
The result is one blast of a product to open with some of the coolest single cards you'll see in this or any other season. To prove our point, we just opened three boxes of the product — which arrived today in hobby shops across North America — for the following Teaser Gallery. On average, each hobby box of 2019 Leather & Lumber Baseball (10 cards per pack, four packs per box, 10 boxes per case) delivers four autographs, four memorabilia cards and four parallels.
Enjoy the break and stay tuned to The Knight's Lance for continued coverage.