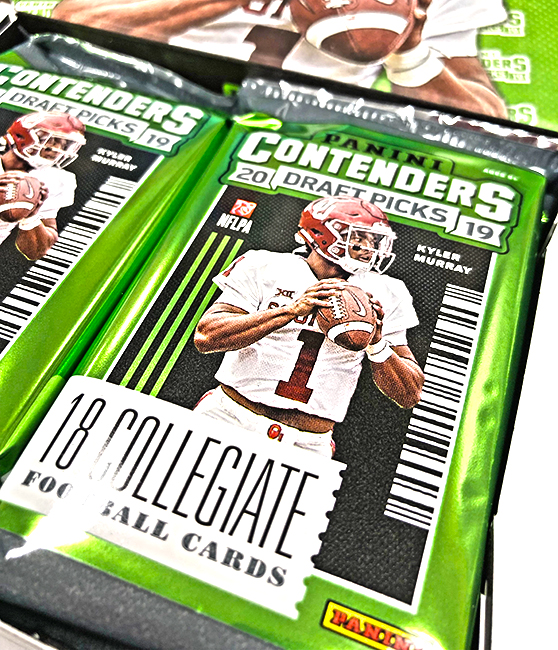 In two short days, the next class of NFL superstars will make its way into the league during the first round of the 2019 NFL Draft. But most of the high-upside prospects comprising this year's class have already made their name in collecting circles, thanks to Panini America's first college football product of the season — 2019 Prizm Draft Picks Football. Tomorrow, they'll entrench themselves even deeper into the collective consciousness of fans and collectors with the company's second college football product of the season — 2019 Contenders Draft Picks Football.
The ink-graced product features autographs — including many on-card — of last season's biggest college stars. Soon enough, many of them will be the NFL's newest stars. Of course, the product also delivers some of NFL's greatest current stars and retired legends from their college days. On average, each hobby box of 2019 Contenders Draft Picks Football (18 cards per pack, six packs per box, 12 boxes per case) will deliver six autographs (one per pack) and one parallel.
In the must-see Teaser Gallery that follows, we take you pack by pack through three early boxes. Enjoy the break and stay tuned for additional coverage.