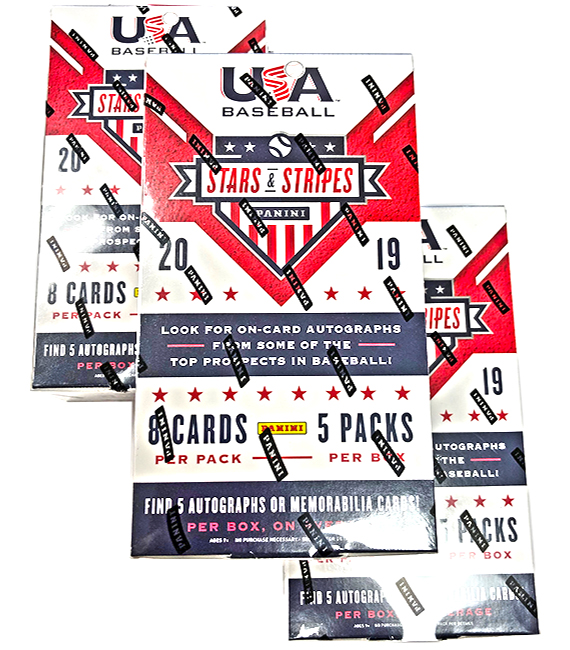 Spring break has a way of laying waste to even the best-laid plans, which is why this Teaser Gallery showcasing Panini America's 2019 Stars & Stripes USA Baseball is coming your way today as opposed to coming your way last week when the product released. Truth be told, there's never really a bad time to break a product as entertaining and as value-packed as this one.
So although spring break may have thrown us off of schedule by a few days, we're still going to give 2019 Stars & Stripes USA Baseball it's Teaser Gallery due. As you'll see, the product is loaded with spectacular autograph and memorabilia content honoring the bright future of USA Baseball. On average, each hobby box (eight cards per pack, five packs per box, 20 boxes per case) will deliver five autograph or memorabilia cards, 30 base cards and five base parallels.
Enjoy the break and stay tuned for continued coverage. Boxes of 2019 Stars & Stripes USA Baseball are available now at the official online store of Panini America.