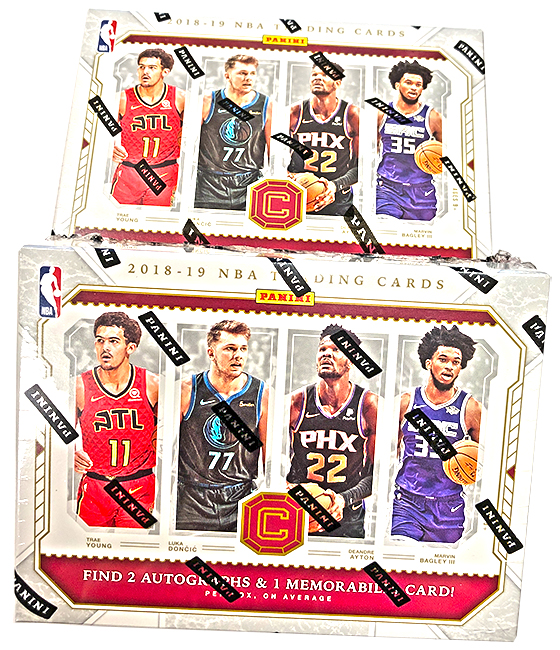 Panini America's 2018-19 Cornerstones Basketball arrives in hobby shops and on group-break sites across North America tomorrow, boasting a bevy of the product's namesake Cornerstones hard-signed memorabilia cards featuring both standout members of the 2018 NBA Draft Class as well as current and retired NBA stars. On average, each six-card hobby box will deliver two autographs, one memorabilia card, one PVC insert and two base or parallel cards.
Yesterday we brought you a deep dive into 2018-19 Cornerstones Basketball with a revealing Quality Control Gallery. Today, we're breaking a few early boxes of the product to give you an idea of what you can expect at the box level. Enjoy the break and stay tuned for additional coverage.
2018-19 Cornerstones Basketball will be available at the official online store of Panini America beginning tomorrow at 10 a.m. CST.