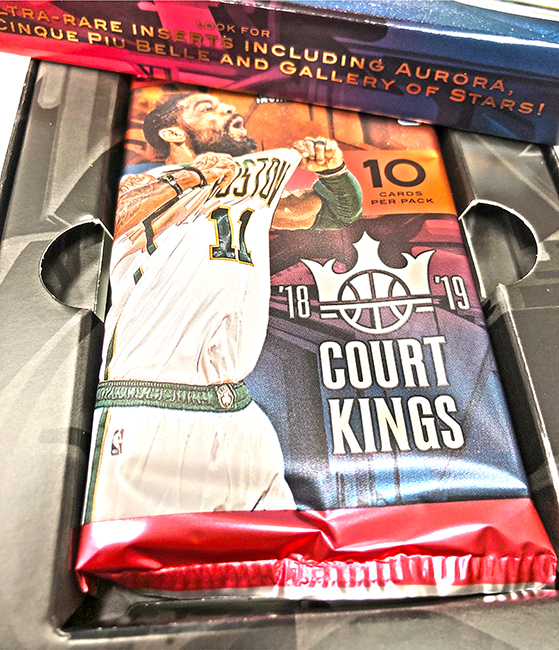 This time tomorrow, basketball collectors across North America will be enjoying an art exhibit the likes of which only the bold uniqueness of Panini America's 2018-19 Court Kings Basketball can deliver. There always has been an air of royalty surrounding the product — and not just because of the kingly name. The vibrant colors, the reverential designs, the regal rookies, the must-have ink.
Those elements return in all of their artistry tomorrow in hobby shops and in online breaks from coast to coast. As you saw in last week's Quality Control Gallery, the product configuration has been tweaked ever so slightly as hobby boxes (10 cards per box, 16 boxes per case) now deliver, on average, two autographs, two Rookie Cards, two inserts and one parallel. In our attempt to properly prepare you for tomorrow's release, today we're opening six random boxes of the product for the following Teaser Gallery.
Enjoy the break and stay tuned to The Knight's Lance for additional coverage.
2018-19 Court Kings Basketball will be available beginning at 12 p.m. CST tomorrow at the official online store of Panini America.