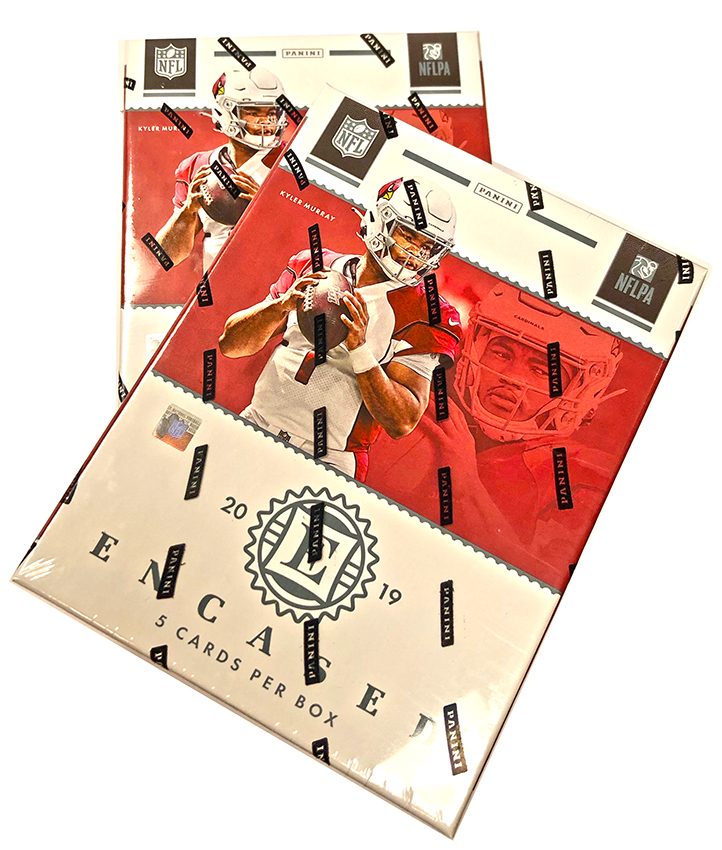 Our Teaser Gallery box-break train rolls on unabated now with a quick, three-box exploration of the new 2019 Encased Football. The product released in hobby shops across North America earlier today — along with 2019-20 Select Basketball and 2020 Donruss Baseball — to a waiting audience ready to rip into Encased's unique five-card boxes.
On average, each hobby box of 2019 Encased Football (five cards per box, eight boxes per case) will deliver two on-card autographs, including one graded and encased by Beckett Grading Services, two memorabilia cards and one base or parallel card. You can check out Monday's Quality Control Gallery right here.
Enjoy the break and stay tuned for additional coverage.
A limited quantity of 2019 Encased Football is available at the official online store of Panini America.