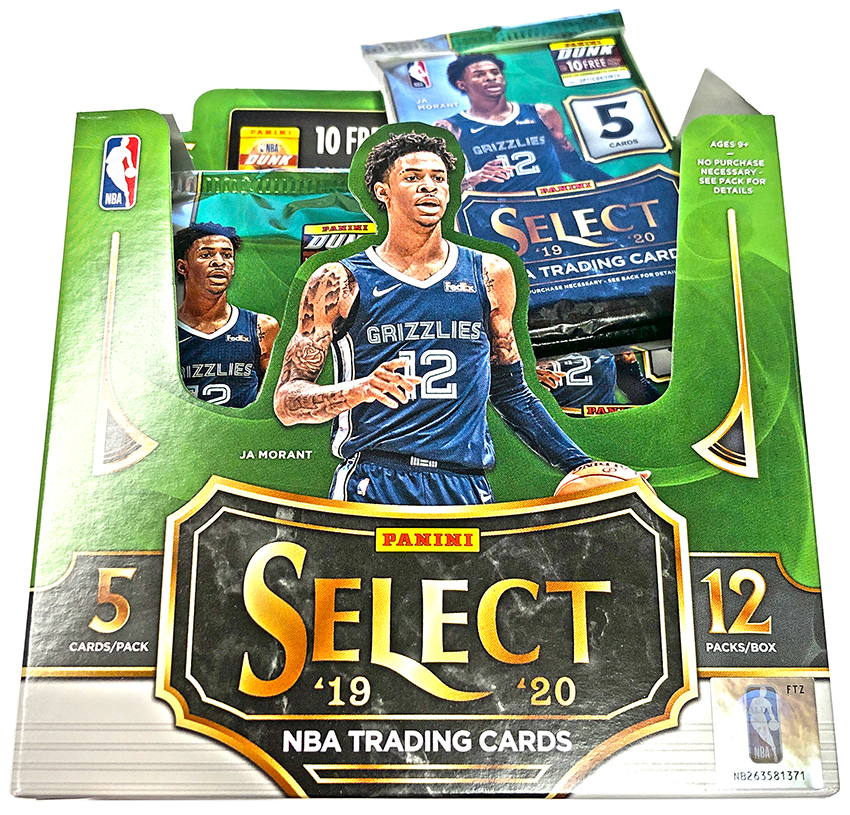 It's Wednesday in early March and for fans of Panini America trading cards, that usually means one thing: An absolutely action-packed new-release day in hobby shops across North America as the company delivers not one . . . not two . . . but three products today: 2019-20 Select Basketball, 2019 Encased Football and 2020 Donruss Baseball. There's a lot of ripping to be done today and in the days and weeks ahead, so let's get started.
We've spent the early part of this week providing Quality Control Gallery previews of this week's new arrivals. Today, we enter into the Teaser Gallery phase that will take collectors pack by pack through each of the products, beginning now with 2019-20 Select Basketball.
On average, each hobby box (five cards per packs, 12 packs per box, 12 boxes per case) will deliver three autograph or memorabilia cards, 10 Premier Level base cards, two Courtside base cards and 12 Prizm parallels. Check out the Quality Control Gallery right here and enjoy the two-box break.