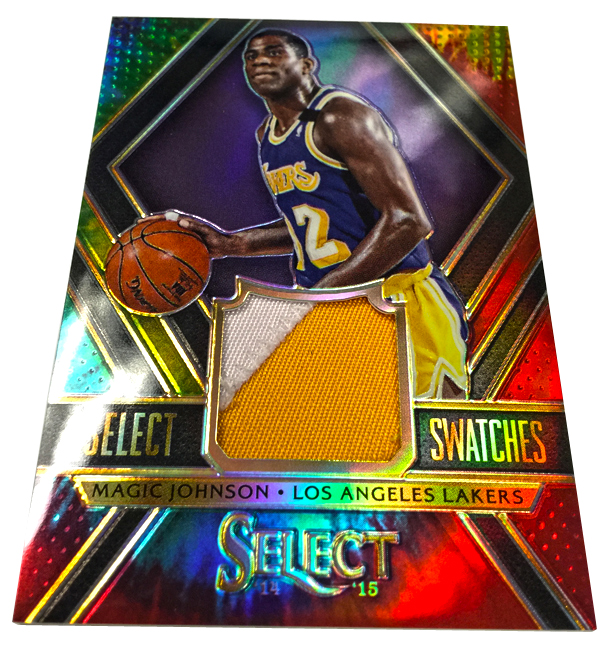 A three-tiered base set boasting various levels of scarcity. A dizzying array of new designs, new colors and new finishes that take full advantage of Panini America's Prizm Optichrome technology. Stirring nods to USA Basketball royalty. Autograph and memorabilia rosters deep with the game's hottest rookies, brightest superstars and greatest legends. Oh, and the bold basketball debut of Tie Dye Prizms, a level of trading-card cool that must be seen to be appreciated.
That's the short list of stunning attributes coming to Panini America's 2014-15 Select Basketball when it arrives in hobby shops across North America on Friday. The average hobby box will deliver three autograph or memorabilia cards, at least 10 Prizms (three of which will be numbered), 10 Premier Level base cards and two Courtside Level base cards.
In the Quality Control Gallery that follows, we bring you a little bit of everything that 2014-15 Select Basketball has to offer. Enjoy the extended sneak peek and stay tuned to The Knight's Lance for continued coverage later this week.