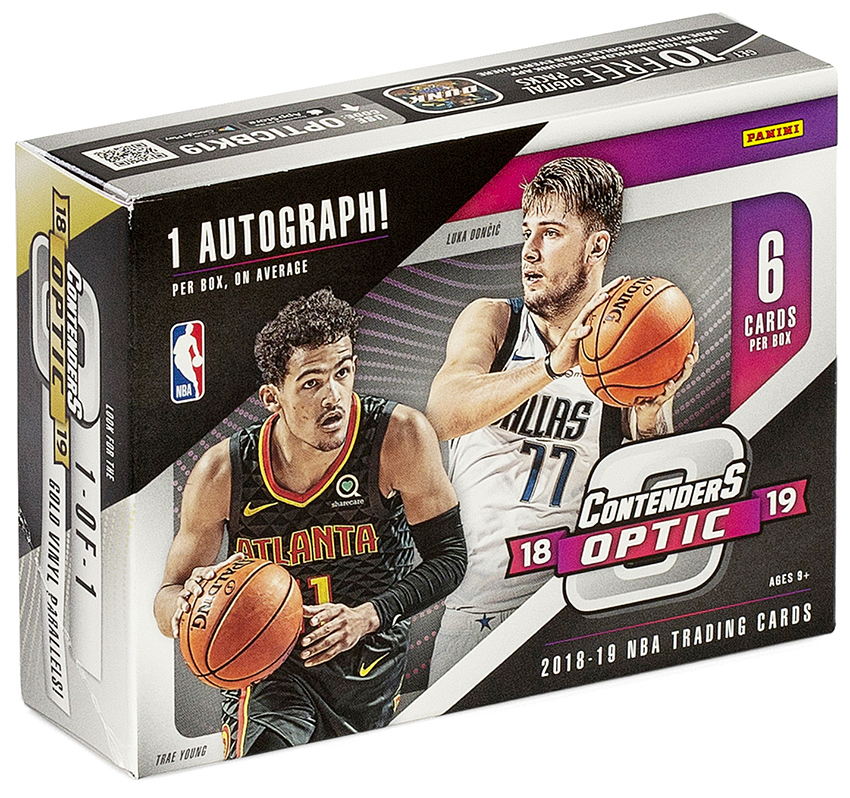 "Strikingly attractive" is probably not a phrase most folks would normally associate with basketball trading cards. But then again, most folks likely haven't laid their eyes just yet on Panini America's new 2018-19 Contenders Optic Basketball. But they'll get that chance beginning tomorrow when the product releases in hobby shops across North America. At that point, "strikingly attractive" will make a whole lot more sense.
But 2018-19 Contenders Optic Basketball is more than just a pretty face. It's got the alluring power of Optic technology and the proven track record of the Contenders brand powering it. And those are admirable attributes to be sure. On average, each hobby box (six cards per box, 10 boxes per inner case, two inner cases per master case) will deliver one autograph, two base parallels and two inserts or insert parallels.
Although the 1981, 1998, 2003 and 2007 Contenders Tribute Autographs will likely represent the biggest chases in this year's release, there are plenty of colorful Optichrome rainbows to chase as well. In the must-see Quality Control Gallery that follows, we offer a deep dive into the product. Enjoy the sneak peek and stay tuned for additional coverage.