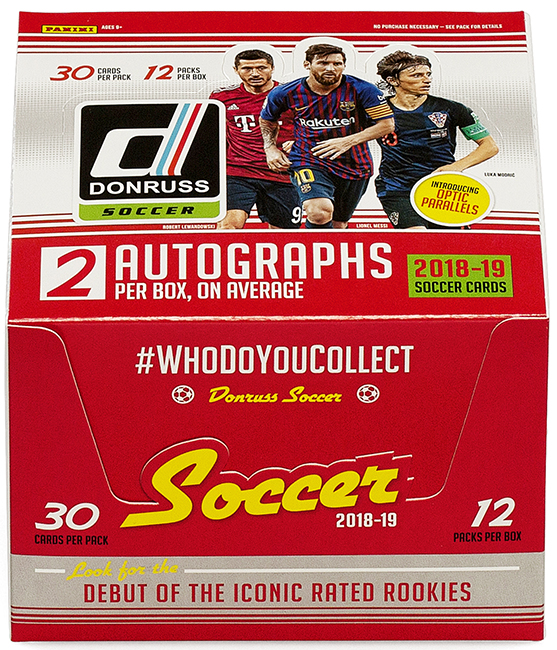 For soccer collectors and trading card fans alike, there's a lot to appreciate in Panini America's overhauled 2018-19 Donruss Soccer product that arrives in hobby shops across North America on Wednesday. From the historic introduction of soccer's first Rated Rookies to the incorporation of popular Donruss Optic parallels, the flagship Donruss Soccer franchise is ready to unveil its most spectacular edition yet.
On average, each hobby box of 2018-19 Donruss Soccer (30 cards per pack, 12 packs per box, 12 boxes per case) will deliver two autographs, 24 Rated Rookies, 12 Rated Rookies Optic, 36 inserts and 36 parallels. In the revealing Quality Control Gallery that follows, we take a deep dive into everything 2018-19 Donruss Soccer has to offer. Enjoy the sneak peek and stay tuned to The Knight's Lance for additional coverage.
2018-19 Donruss Soccer will be available at the official online store of Panini America beginning Wednesday at 10 a.m. CST.