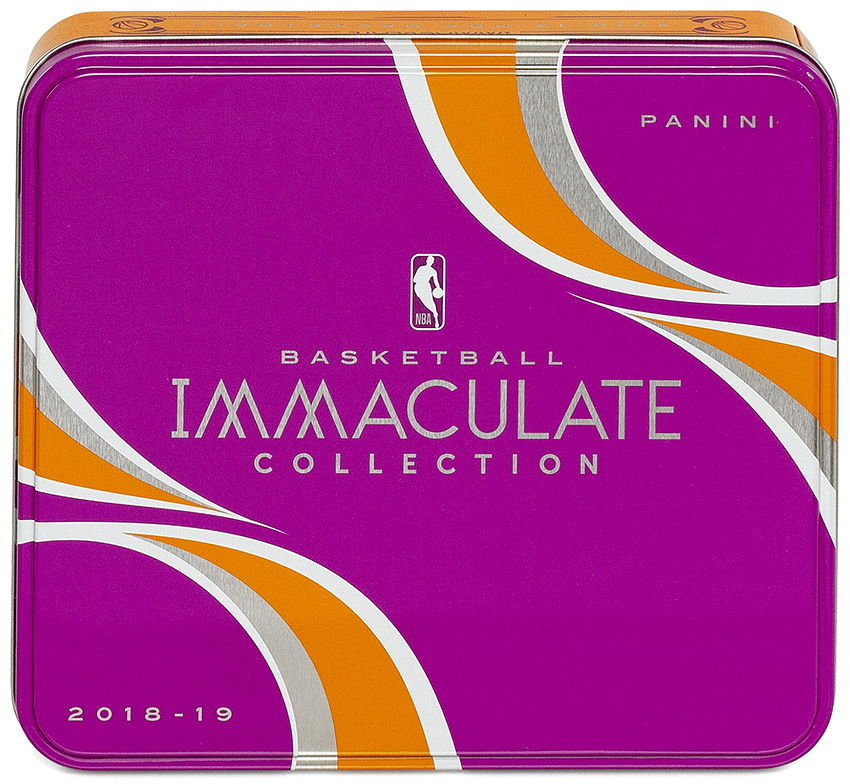 Even as folks are exhibiting unparalleled excitement for the new 2019-20 NBA collecting season (what with the internet-rattling response to Panini America's first 2019 collegiate hoops products), it's worth noting that there are still a few headline-demanding 2018-19 NBA products still to come — and 2018-19 Immaculate Basketball is absolutely one of those products.
Set to arrive in hobby shops across North America tomorrow, this year's Immaculate Basketball release is . . . well . . . immaculate. It's stacked with the kind of high-end autograph and memorabilia content that has come to define the brand and make it an annual hit monster. You can look far and wide and not find cards any cooler than this year's Sole of the Game shoe cards autographed game-worn sneaker cards.
Another huge factor sure to resonate with hardcore basketball collectors: The Big Ticket. Indeed, 2018-19 Immaculate Basketball features Panini America's first-ever Kevin Garnett autographs — and the legend's first certified autographs since 2009 (some of those beauties are featured in the Quality Control Gallery below).
Immaculate's other calling cards — such as Logoman and Logoman Autographs, and Dual, Triple and Quad Autographs (like a Kobe Bryant/Charles Barkley/Reggie Miller) — are sure to be big tickets in their own right.
On average, each hobby box of 2018-19 Immaculate Basketball (six cards per box, five boxes per case) will deliver three autographs, two memorabilia cards and one base or parallel card.
Enjoy the gallery and stay tuned for additional coverage.