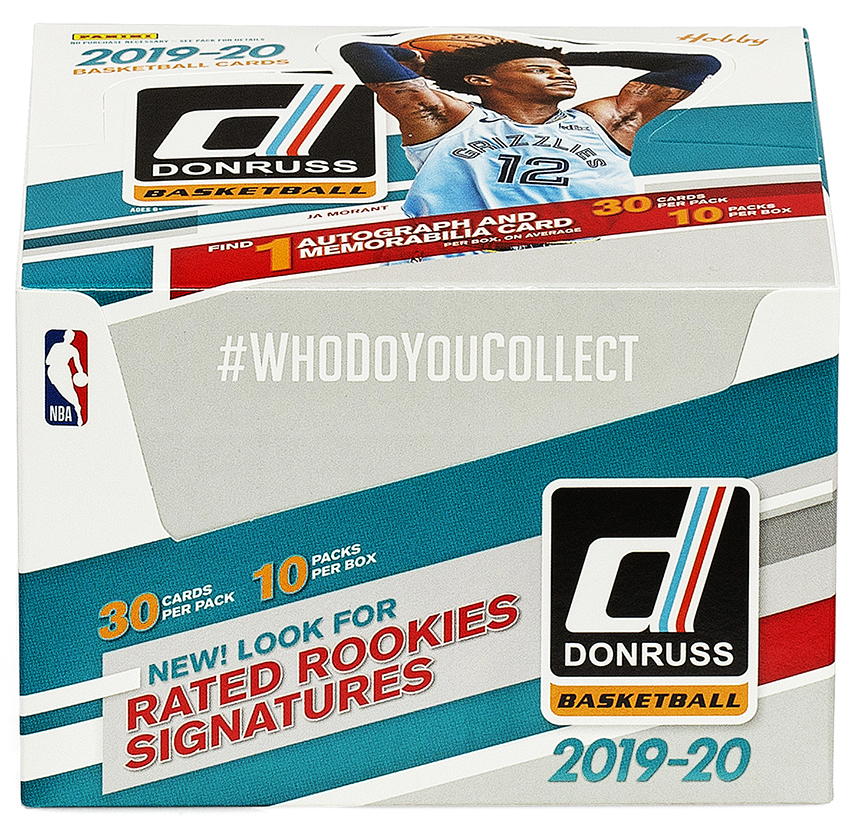 Last week's arrival of Panini America's 2019-20 Prizm Basketball was so much more than just a new-product release. It tipped off an international ripping frenzy that's been going seemingly nonstop in mass retail, hobby and group-breaking circles ever since. And while that phenomenon is sure to continue for the next several weeks, there's another new NBA product set to arrive in hobby shops across North America on Friday. And it's another big one sure to fuel a feeding frenzy of its own.
The flagship 2019-20 Donruss Basketball releases on Friday with calling-card inclusions including hard-signed Next Day Autographs, Rated Rookies, Rated Rookie Signatures, Press Proof parallels and so much more. On average, each hobby box of 2019-20 Donruss Basketball (30 cards per pack, 10 packs per box, 10 boxes per case) will deliver one autograph, one memorabilia card and a whopping 60 inserts or parallels.
In the must-see Quality Control Gallery that follows, we offer a revealing deep dive into this year's Donruss Basketball offering. Stay tuned to the end of the gallery for an early glimpse at some of the exclusive parallels featured in the Choice version of the product.
The Choice edition of 2019-20 Donruss Basketball (10 cards per box, 20 boxes per case) includes, on average, two autographs, three parallels and five exclusive Rated Rookies per box. Look for Choice-exclusive Red Infinite (numbered to 99), Blue Infinite (numbered to 35), Gold Infinite (numbered to 10) and Black Infinite 1/1 parallels.
2019-20 Donruss Basketball will be available at the online store of Panini America beginning Friday at 10 a.m. CST.
Enjoy the early glimpses and stay tuned for additional coverage.