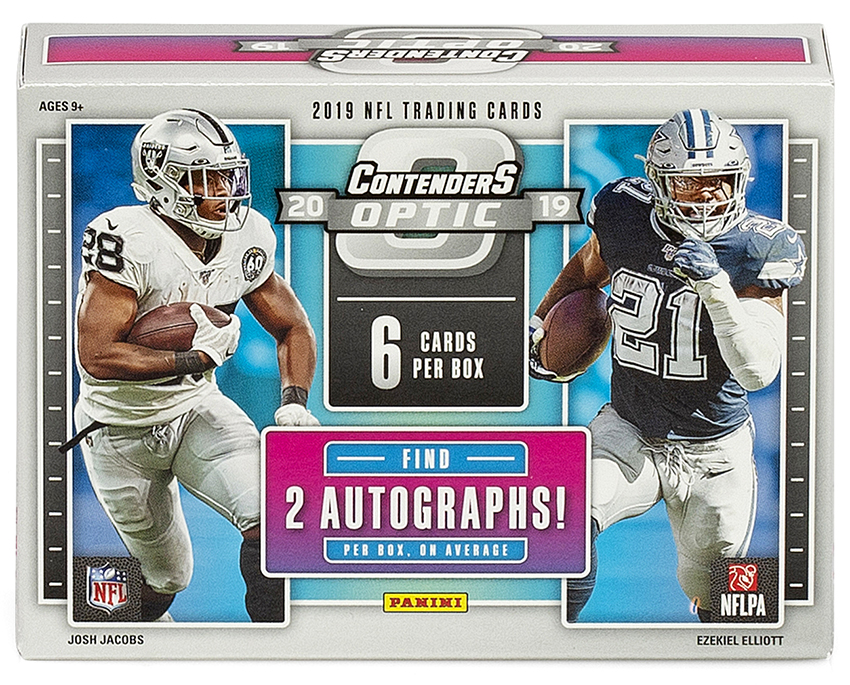 A new week for Panini America brings with it a plethora of new-release opportunities — and this week, the stakes are raised just a bit with the arrival of 2019 Contenders Optic Football, 2019-20 Impeccable Basketball and 2020 Stars & Stripes USA Baseball. We're going to devote the early part of this week to Quality Control Gallery previews of all three products to properly prepare collectors for what to expect this week.
We'll begin with a brief-but-detailed exploration of 2019 Contenders Optic Football, a highly anticipated release to be sure and one that's bolstered by the still-ongoing Optichrome craze that has gripped the collecting hobby. On average, each hobby box (six cards per box, 10 boxes per inner case, two inner cases per master case), will deliver two autographs (including one on-card), one parallel numbered to 199 or less, one insert and two base cards.
In the revealing Quality Control Gallery that follows, we offer a quick glimpse at just some of the gems that surfaced during the recent packout process. Enjoy the sneak peek and stay tuned for additional coverage.
2019 Contenders Optic Football will be available at the official online store of Panini America beginning Wednesday at 12 p.m. CST.