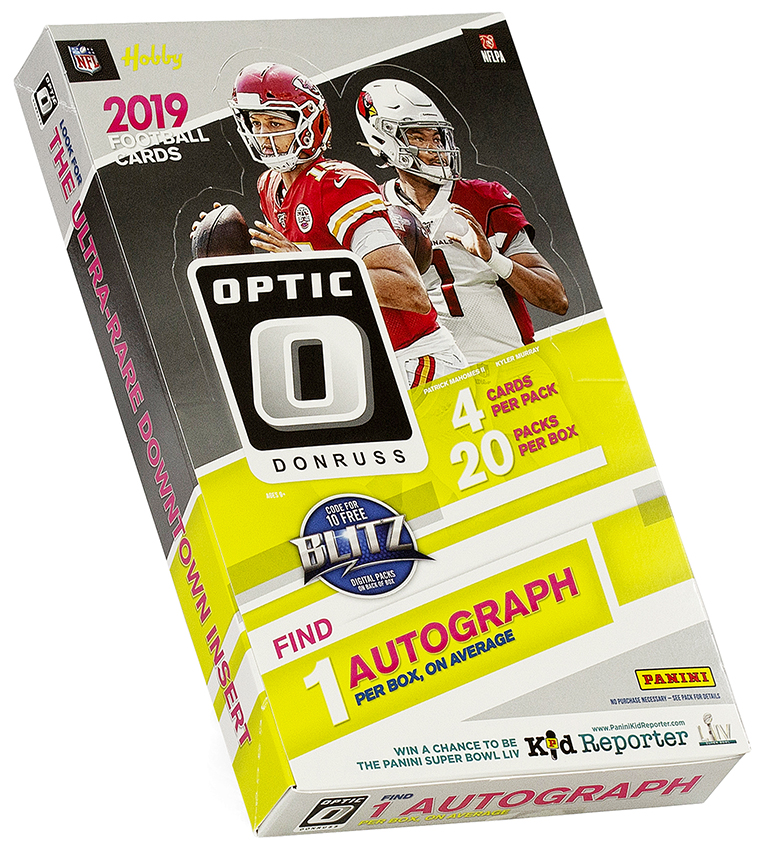 When the venerable, flagship Donruss Football received a fanciful, forceful Optichrome facelift and a late-season release window in 2016, it unofficially signaled the arrival of a new must-have staple for many collectors. Indeed, a new product was born — and the resulting Donruss Optic Football delivered a Prizm-powered extension of the early season standard Donruss Football release with a fresh look, rare on-card Rated Rookie Autographs and Prizms. Oh, those Prizms.
That's the recipe that made collectors take notice during that inaugural season; it's the same recipe that returns Friday with the release of 2019 Donruss Optic Football. On average, each hobby box (four cards per pack, 20 packs per box, 12 boxes per case) will deliver one autograph, 14 Rookie Cards, six Rated Rookies and 10 parallels.
In addition to the chase-worthy and hard-signed Rated Rookie Autographs, 2019 Donruss Optic Football also features the hobby-exclusive Downtown SSP insert, the all-new Rookie Kings insert and the new Black Pandora Prizm numbered to 25 or less).
Enjoy the revealing Quality Control Gallery that follows and stay tuned for additional coverage. Be sure to stick around after the gallery for the complete product checklist.