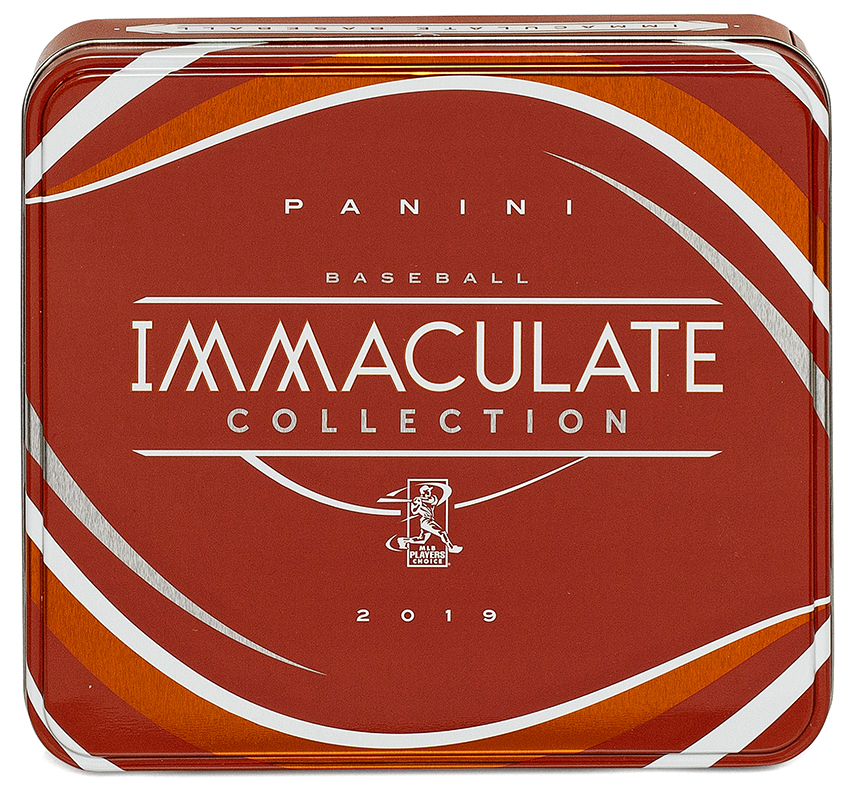 As July hurtles into August amid sweltering thermometer readings across the country, you can count on another hobby heatwave to arrive as soon as Wednesday. That's when Panini America will unleash three dramatically different products on the collecting masses: 2019 Immaculate Baseball, the history-making 2018-19 Donruss WNBA Basketball and 2019 Certified Football. Each product has its own unique content mix and its own unique passionate collector base.
Over the course of the next few days here on The Knight's Lance, we're going to do our part to make sure those collector bases are properly prepared with a series of must-see Quality Control Gallery previews. We're kicking things off with a revealing deep dive into 2019 Immaculate Baseball. On average, each hobby box of the higher-end hit parade (six cards per box, eight boxes per case) will deliver six autograph or memorabilia cards.
As you'll see amid the imagery that follows, 2019 Immaculate Baseball is brimming with a prime arsenal of heat-generating autograph and memorabilia cards featuring the game's hottest rookies, brightest stars and greatest legends.
Enjoy the gallery and stay tuned for continued coverage of this week's new releases.