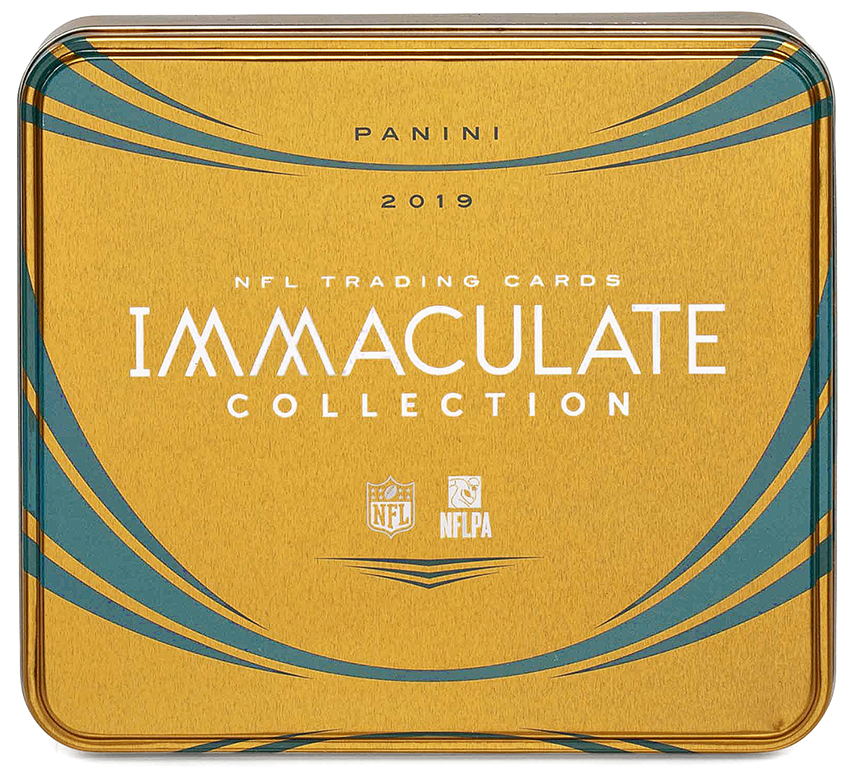 A raucous new-release week for Panini America products continues in a huge way tomorrow with the launch of 2019 Immaculate Football on the heels of yesterday's arrivals of 2019 Flawless Collegiate Basketball and 2019-20 Certified Basketball. The popular Immaculate Football franchise, regardless of release year, really needs no introduction. The product has a well-earned reputation of annually delivering some of the coolest autograph and memorabilia cards on the market.
Judging by the early look at 2019 Immaculate Football below, that reputation is in really good hands. On average, each hobby box (six cards per box, six boxes per case) will deliver five autograph or memorabilia cards and one base or parallel card. Once again this season, 2019 Immaculate Football is stacked with on-card rookie autographs and Rookie Patch Autographs, as well as the oversized memorabilia gems that have come to be Immaculate's calling cards — including Team Logos, Brand Logos, NFL Shields and more.
New in 2019 is the Immaculate Monuments insert featuring a Mount Rushmore-esque design and a players list that includes only the best of the best.
Enjoy the Quality Control Gallery that follows and stay tuned for additional coverage.