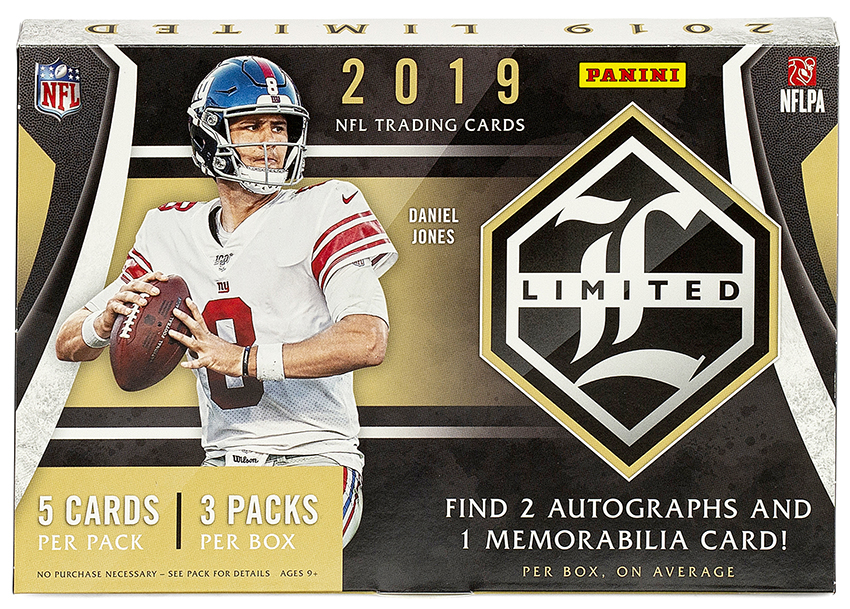 Panini America's highly anticipated 2019 Limited Football will arrive in hobby shops and on group-break sites across North America on Wednesday fully equipped to further entrench the fabled Limited Football franchise into a favorable place in the hearts and minds of passionate football collectors. On average, each hobby box (five cards per pack, three packs per box, 14 boxes per case) will deliver two autographs (including one Rookie Patch Autograph) and one memorabilia card.
Collectors will find on-card autographs in Rookie Patch Autographs, Rookie Patch Autographs Variation and the popular Ring of Honor. In addition, the wildly popular Draft Day Signatures Booklets return featuring pieces of the actual jerseys held on stage at the 2019 NFL Draft and autographs acquired that night. Additional booklets include Partnership Duals Booklets and Quad Signature Booklets.
We offer a revealing deep dive into 2019 Limited Football in the Quality Control Gallery that follows. Enjoy the sneak peek and stay tuned for additional coverage.
2019 Limited Football will be available at the official online store of Panini America beginning Wednesday at 10 a.m. CST.