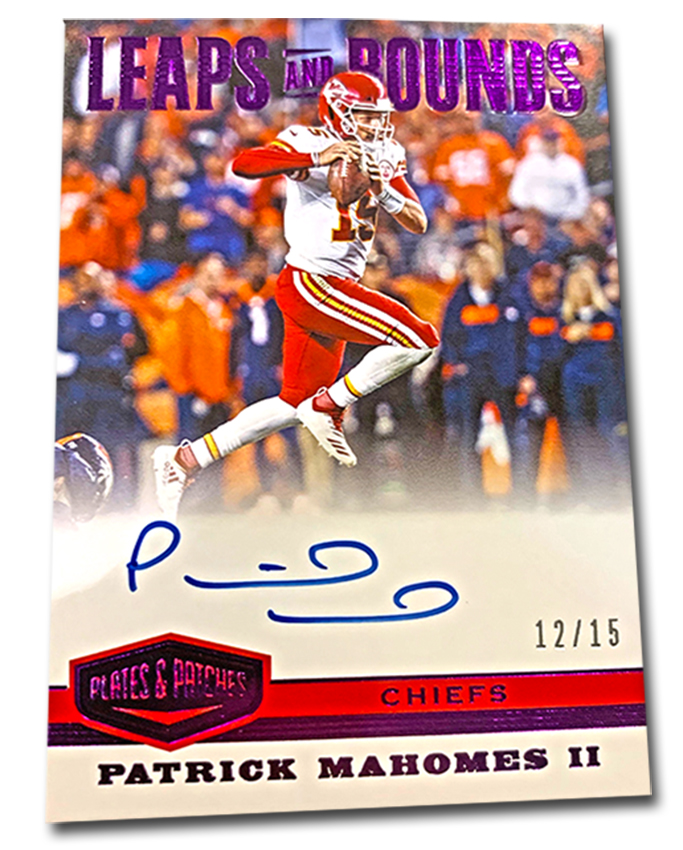 With the possible exception of Panini America's Playbook Football franchise, perhaps no other product in the portfolio more boldly lives up to its name quite like Plates & Patches Football. It's got (Printing) Plates, it's got (Memorabilia) Patches . . . and it's got a whole lot more, too. Set to arrive in hobby shops, on online-break sites and iCollectPanini.com on Friday, each hobby box of 2019 Plates & Patches Football (five cards per box, 12 boxes per case) delivers, on average, one autograph or patch autograph, one memorabilia card, one parallel numbered to 60 or less, one Printing Plate and one base card.
Printing Plate Autographs fall once per case on average. On-card autographs can be found in Leaps and Bounds, Signal Callers and Marquee Marks. Collectors can find jumbo patches in the Full Coverage insert and all memorabilia cards feature prime pieces of memorabilia.
In the revealing Quality Control Gallery that follows, we offer a scintillating deep dive into this year's product for your pre-release viewing pleasure. Enjoy the sneak peek and stay tuned to The Knight's Lance for additional coverage. Be sure to stick around after the imagery to check out the complete product checklist.