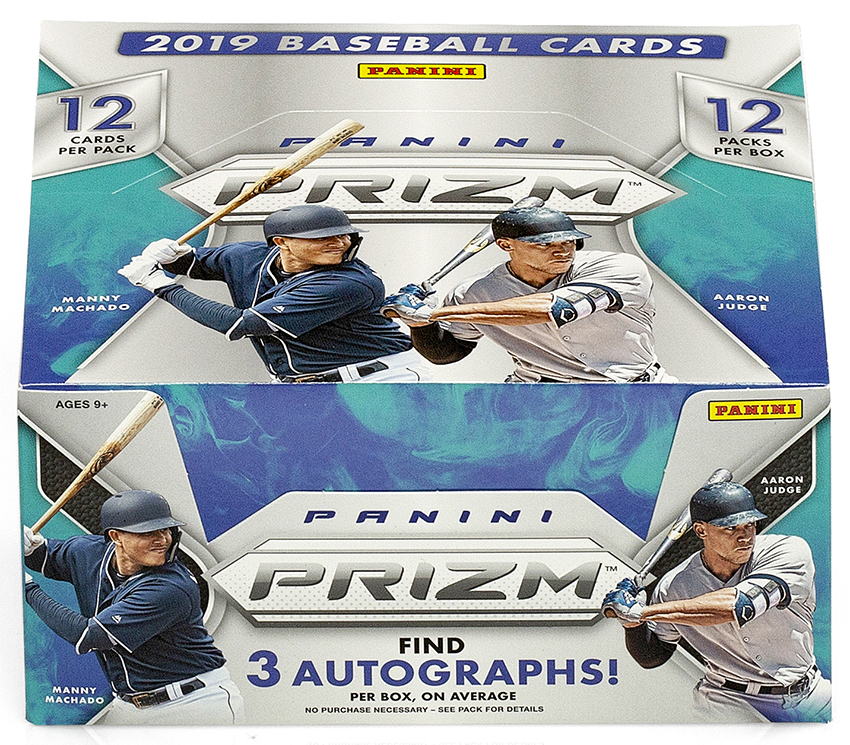 Panini America's Optichrome-enhanced power-hitter known as Prizm Baseball is on the on-deck circle as we speak, preparing for the 2019 season with intentions on swinging for the fences yet again. And judging by the previews of 2019 Prizm Baseball that we've seen so far, home runs are getting hit. Set to arrive in hobby shops across North America on Wednesday, 2019 Prizm Baseball delivers, on average, three autographs, three Silver Prizms, four Blue Prizms, five Red Prizms and 12 inserts per hobby box (12 cards per pack, 12 packs per box, 12 boxes per case).
Look for random Hot Boxes featuring 24 unique Prizm parallels in addition to either extra autographs or Prizms. In the gallery that follows, we showcase just some of the highlights that surfaced during the recent packout process. We also offer an extended appreciation of two spectacular new insert additions to the Prizm franchise: Color Rush and Profiles, new arrivals that created quite a buzz recently on social media.
Enjoy the Quality Control Gallery and stay tuned to The Knight's Lance for additional coverage.