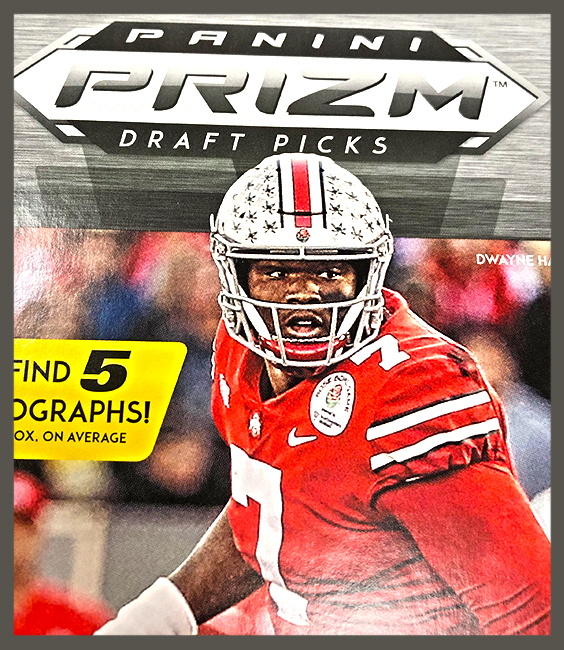 It's NFL Mock Draft season across the planet as pundits scurry to predict who will go where in the upcoming 2019 NFL Draft. But Panini America officials already know exactly where all of the top picks are going: In 2019 Prizm Draft Picks Football. The company's first product to feature the next class of NFL superstars in all of its debut glory (including autographs and popular Prizm parallels) arrives in hobby shops and on group-break sites across North America on Friday.
On average, each hobby box of 2019 Prizm Draft Picks Football (eight cards per pack, five packs per box, 16 boxes per case) will deliver five autographs, 25 base cards (base/All Americans/Mascots/Stained Glass), five base parallels, and five cards from from a mix that includes Draft Picks Silver Prizms, Crusade and parallels.
2019 Prizm Draft Picks Football provides fans and collectors with the first chance to acquire autographs from all of the top 2019 NFL Draft prospects. In the must-see Quality Control Gallery that follows, we showcase many of the gems that surfaced during the recent packout process. Enjoy the sneak peek and stay tuned to The Knight's Lance for additional coverage.
2019 Prizm Draft Picks Football will be available at the official online store of Panini America beginning Friday at 10 a.m. CST.