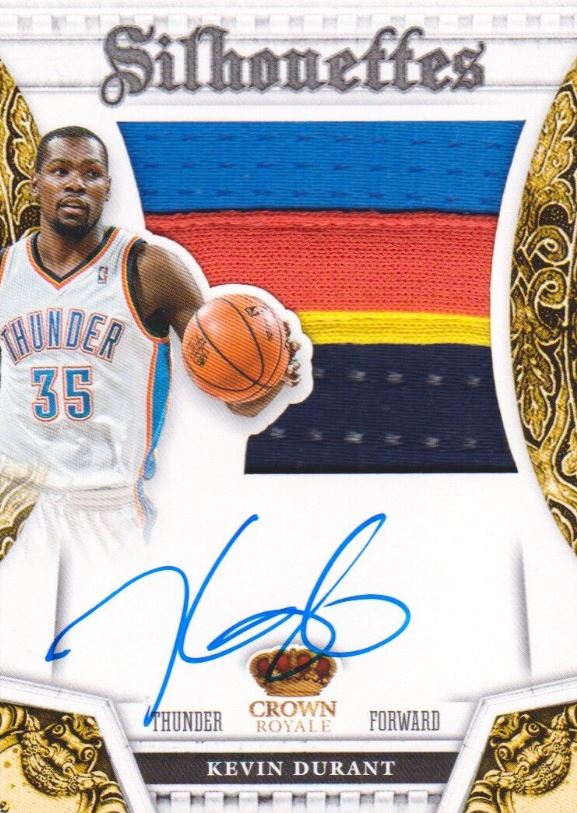 The Oklahoma City Thunder spent over 40 years as the Seattle Supersonics before relocating to OKC in 2008.
The Thunder have been a key part of a makeover of Oklahoma City. Russell Westbrook and the Thunder have generated excitement in the city for over a decade. He was the 4th overall pick in the 2008 NBA Draft and has played his entire career as a member of the Thunder. He's won an MVP, averaged a Triple Double for an entire season twice (and is on his way to his third straight season currently), and become the face of the franchise with his passion and drive. The Thunder have made the NBA Finals and become a consistent contender in their brief time in OKC.
The franchise was legendary before they moved to the Midwest. They won the 1979 NBA title behind the efforts of Fred Brown, Jack Sikma and others. The Sonics also had some of the most popular players in the 1990s, the era when many card collectors grew up. Shawn Kemp was a supremely talented and athletic power forward, slamming down monster dunks and becoming a '90s superstar.
The Sonics only got one season of Kevin Durant before moving to OKC, but that was a Rookie of the Year season for the teenager. Durant made the move to Oklahoma with the team, where he became their scoring leader and first superstar. While Westbrook and James Harden were developing into the future-MVPs that they would become, Durant was the focal point for the team. He won the MVP in 2014, two years after leading them to the NBA Finals.
"Amazing city, caring people who see & treat you as more than just an athlete. Best fans in the NBA!"
Kevin Hervey (

2018-Present)
Be sure to visit the official 30 Teams | 30 Weeks website for more information on this unique countdown.