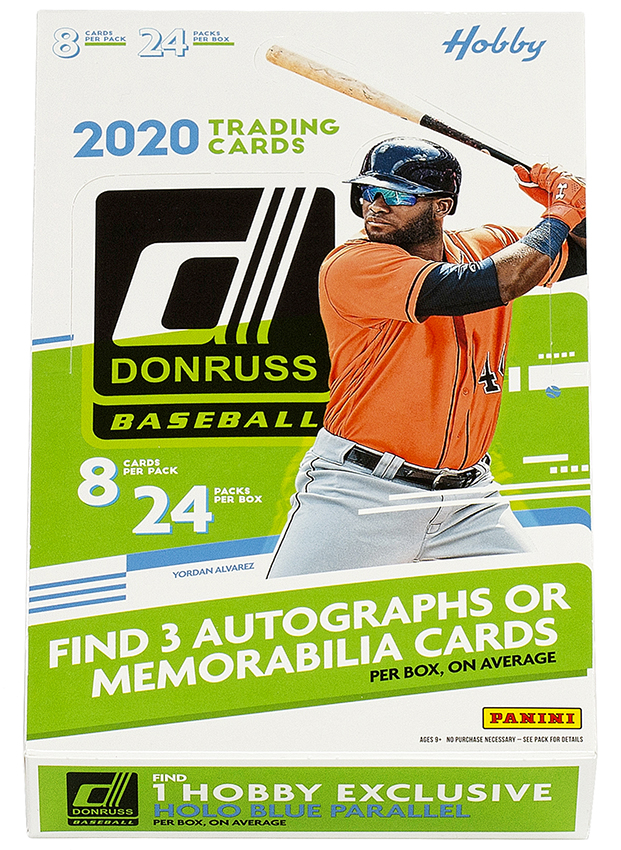 For those wondering, 2020 Baseball Collecting Season officially starts tomorrow. That's Opening Day for Panini America's flagship Donruss Baseball, which arrives in hobby shops across North America with a stacked 2020 edition that's steeped in beloved Donruss nostalgia from decades past while also delivering the bells and whistles that would've seemed like science fiction back in those early-Eighties early days.
On average, each hobby box of 2020 Donruss Baseball (eight cards per pack, 24 packs per box, 16 boxes per case) will deliver three autograph or memorabilia cards, seven parallels, four Independence Day parallels and five inserts. Fans and collectors also find some unique, fun Emoji parallels to chase this year.
We offer a deep dive into 2020 Donruss Baseball in the revealing Quality Control Gallery that follows. Enjoy the sneak peek and stay tuned for additional coverage.
2020 Donruss Baseball will be available at the official online store of Panini America beginning tomorrow at 2 p.m. CST.