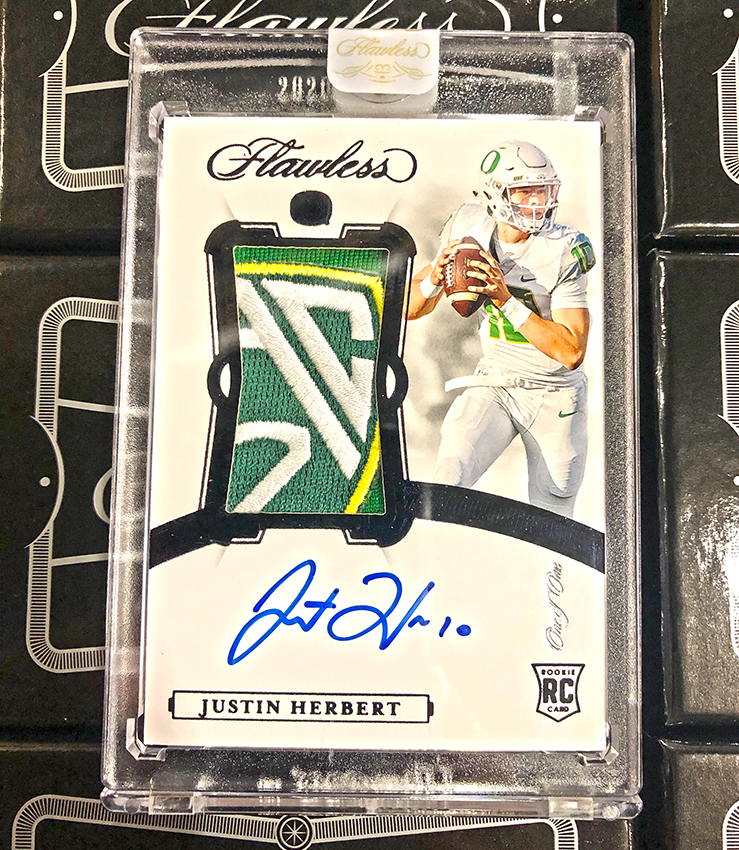 It's a high-end hit-generator that the college football trading card landscape sees just once a year. And tomorrow, it's that time of year for another year. Panini America's 2020 Flawless Collegiate Football arrives in hobby shops across North America in those now-iconic metal briefcases lined with some of the craziest, coolest, must-have college cards of the season.
Indeed, 2020 Flawless Collegiate Football delivers some of the most desirable cards of this season's most desirable rookies, including Joe Burrow, Tua Tagovailoa, Justin Herbert, Jerry Jeudy and so many more. On average, each briefcase of 2020 Flawless Collegiate Football (10 cards per briefcase, two briefcases per case) will deliver six autographs, two memorabilia cards and two Diamond base, parallel or insert cards.
We offer a brief-but-brilliant glimpse inside those briefcases with the Quality Control Gallery that follows. Enjoy the sneak peek and stay tuned to The Knight's Lance for continued coverage.
2020 Flawless Collegiate Football will be available at the official online store of Panini America beginning Friday at 12 p.m. CST.