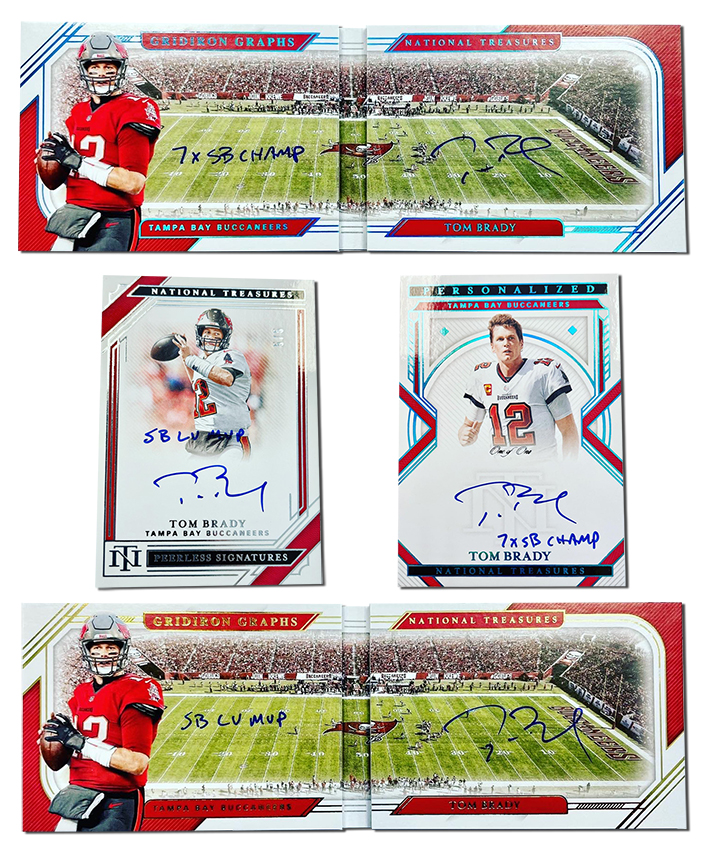 It's quite possible that the overwhelming significance of tomorrow in hobby terms has flown significantly under the radar in recent days. But with Panini America's vaunted 2020 National Treasures Football dropping in hobby shops in mere hours now, that can mean only one thing: Wednesday is a national collecting holiday of sorts. That's the case any time a new NT releases.
National Treasures Football is one of the most anticipated releases every year and the 2020 edition, to no surprise, is ready for its closeup tomorrow. On average, each hobby box (eight cards per box, four boxes per case) will deliver three autographs, three memorabilia cards, one base or insert card and one base or insert parallel. Most boxes also will deliver additional autograph or memorabilia cards.
We offer a tantalizing Quality Control Gallery preview below. Enjoy the sneak peek and stay tuned for additional coverage.
2020 National Treasures Football will be available at the official online store of Panini America beginning Wednesday at 10 a.m. CST.